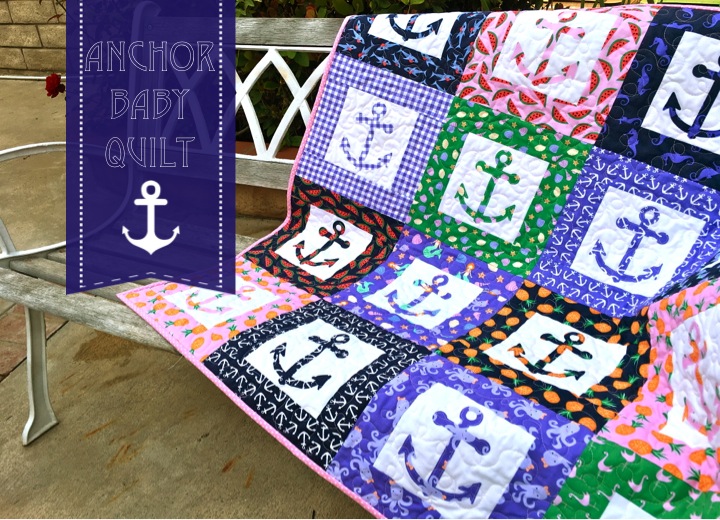 It's Amanda from Jedi Craft Girl and I'm super exited to be here on the Sizzix blog sharing my latest pattern for this adorable nautical baby quilt! I love giving quilts as gifts and this is the perfect pattern that you can sew up in a day. The fabrics are from Dear Stella and I love that they are not traditional baby girl fabrics. I know my ocean-loving Sister-In-Law will just love this!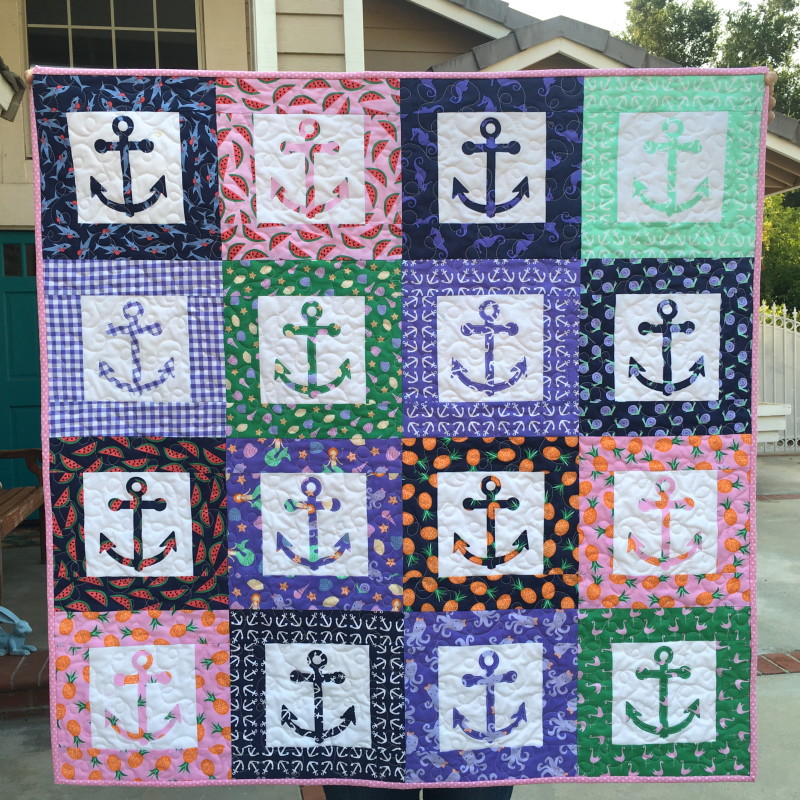 Here's how you can make one: (all seams 1/4" throughout, finished block 10", finished quilt 40" square)
First call your Sizzix assistant to come and help!!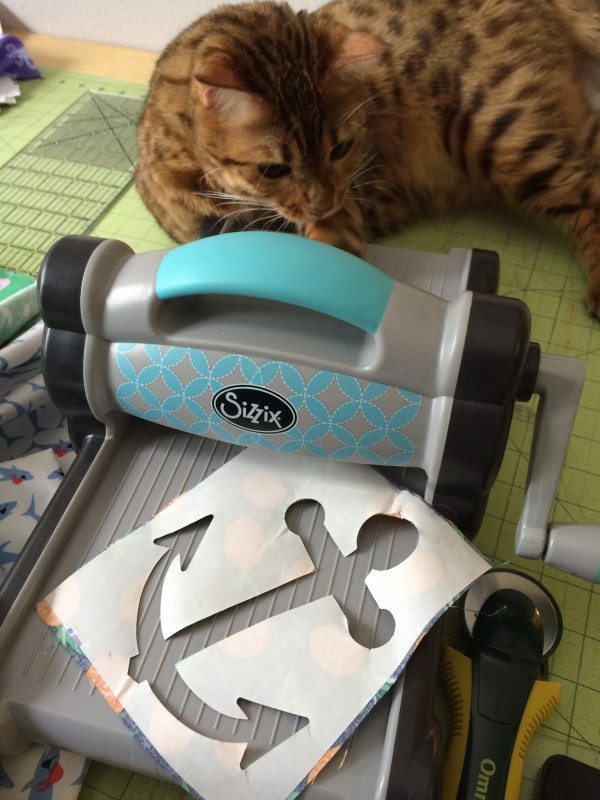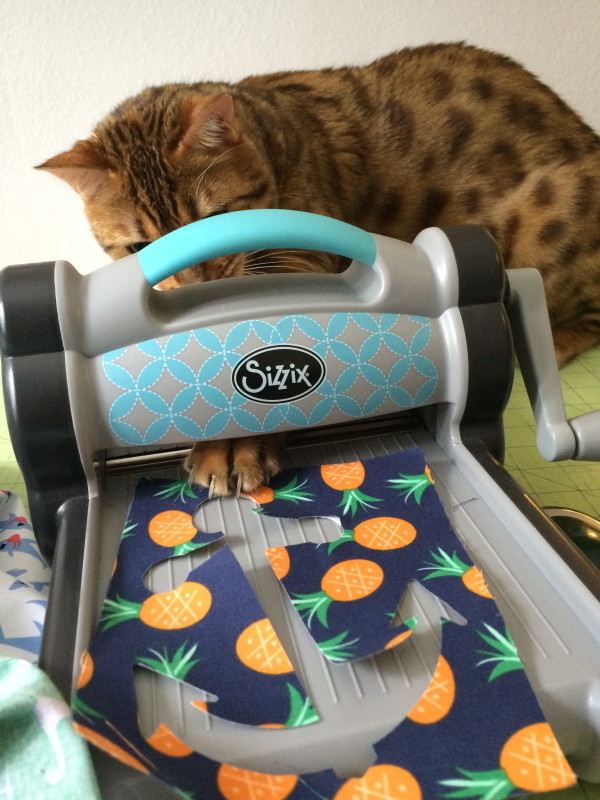 Supplies:
16 fat quarters from assorted prints (if you don't have that many, there is enough fabric to make 2 out of each fat quarter)
1/2 yard solid white fabric
1 yard Heat n Bond Lite
1/2 yard binding
1 1/2 yard backing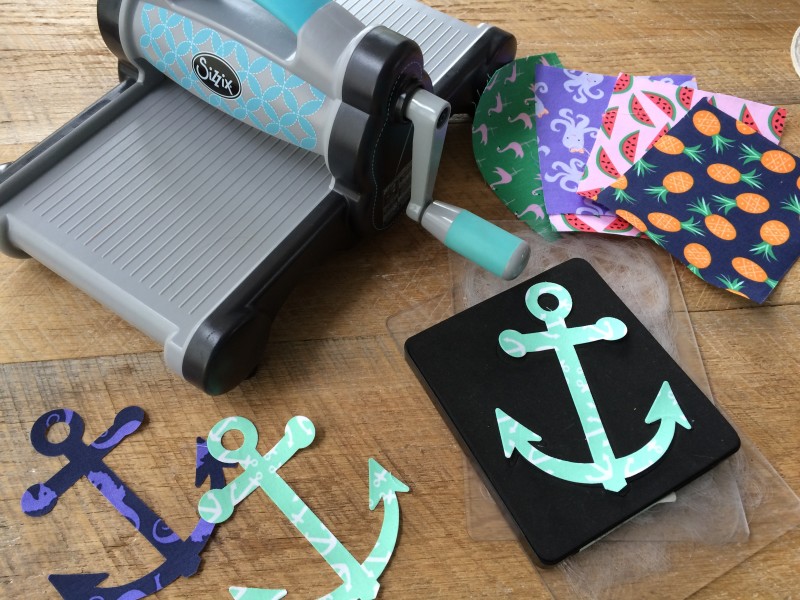 Begin by cutting the Heat n Bond Lite to the size of the Sizzix anchor die. Fuse it to the wrong side of the fabric. Cut out the fabric along the edge of the Heat n Bond. Using the Big Shot Fabric Series die cut 16 anchors. I like to do at least 3 at a time!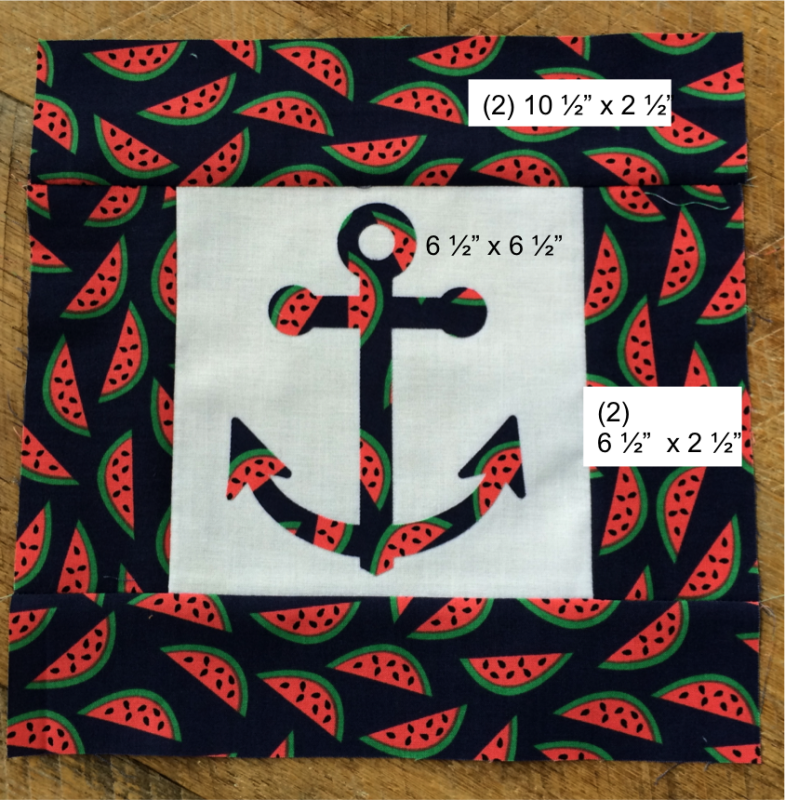 Cut each fat quarter in the following measurements (also pictured above). 2 strips 2 1/2" x 6 1/2" and 2 strips 2 1/2" x 10 1/2".
Cut the white fabric into 6 1/2" squares.
Peel off the backing paper and fuse the anchor to the center of the square.
Sew the 6 1/2" strips to the sides of the anchor square. Press.
Sew the 10 1/2" strips to the top and bottom of the anchor square. Press. Do this to all 16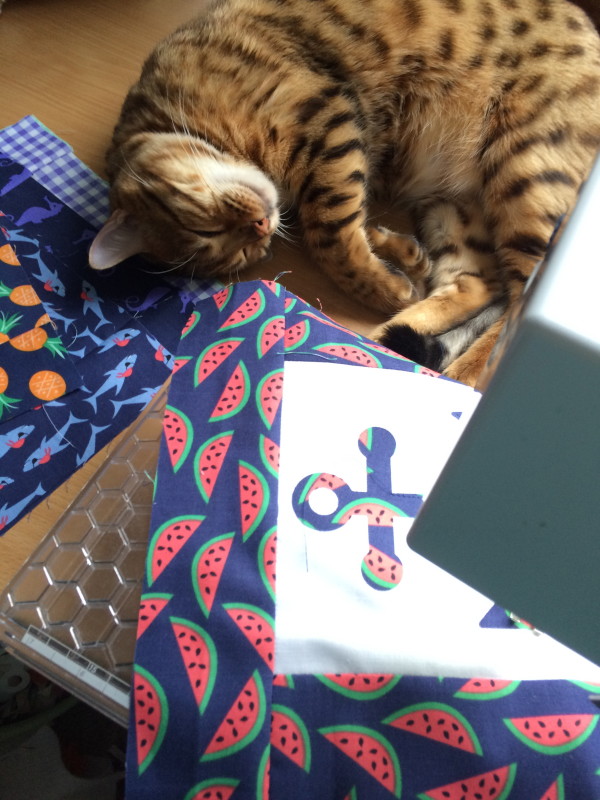 Top stitch around each anchor.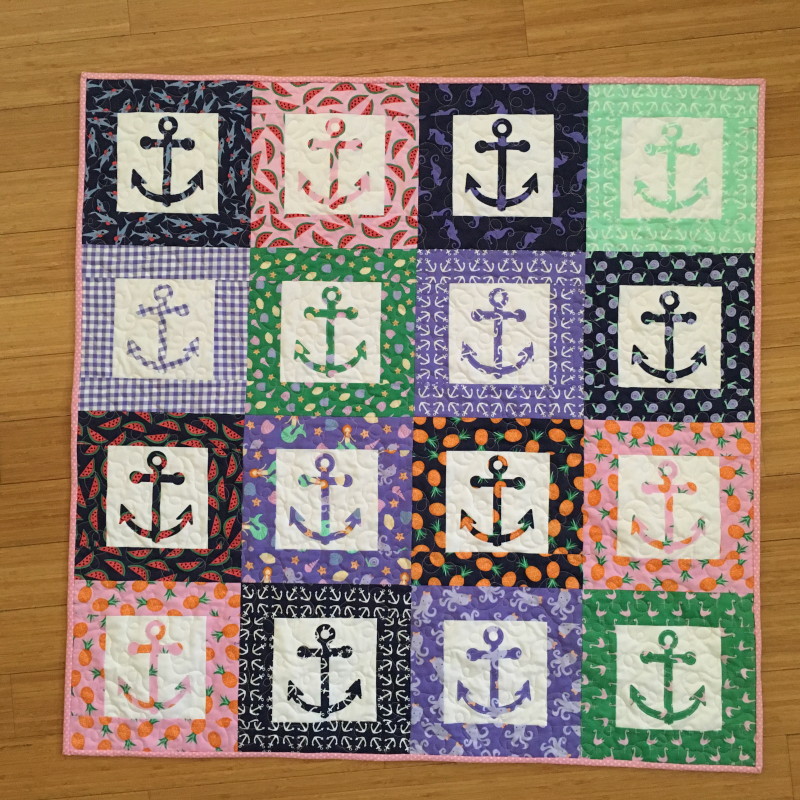 Layout the quilt in 4 rows by 4 rows. Sew together, press, baste, quilt, and bind.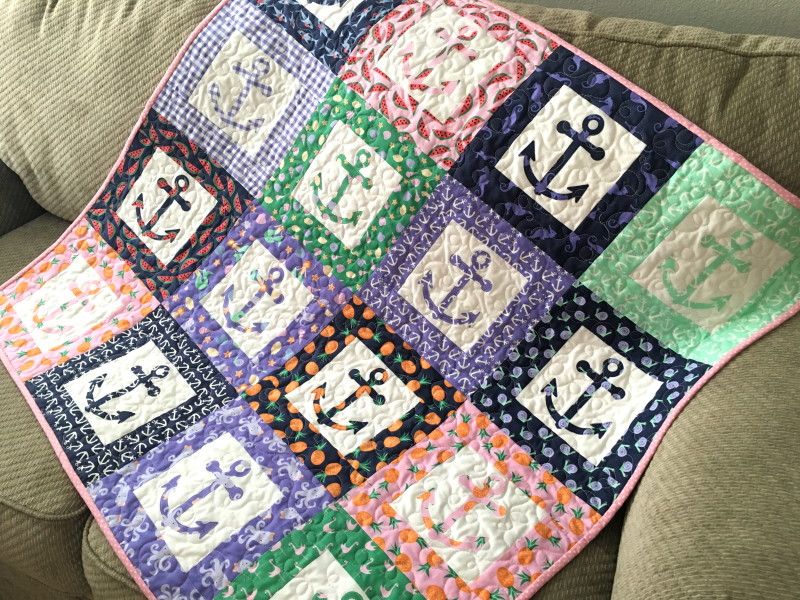 This is such a great size baby quilt and you could easily change up the center die for a heart, flower, animal, or holiday die!!