Hi! Kylie here from Made by a Princess. I am back today and sharing some of Lynda Kanase's brand new adorable dies perfect for capturing those special memories. You're going to want to snap some photos and make an album after you see how easy it is to put one together! Check out our 15 Ways To Conquer The First Day Of School blog for more useful tutorials!
I adore these new dies from Lynda Kanase. You can create a mini album in any theme for any occasion. They are designed to work with the Fujifilm® Instax® but I don't have one of those so I used my brand new pocket printer. I love it! With my pictures in my hand I was ready to get started on my album.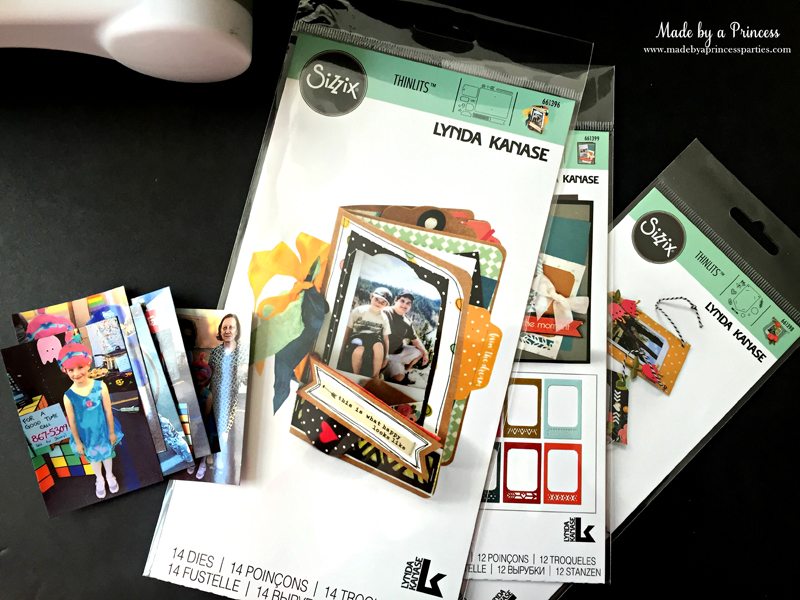 Cardstock (assorted colors, glitter)
Ribbon
Photos
Ok, let's get started. Using the sandwich method (Magnetic Platform, Watermelon Cutting Pad, paper, booklet frame from the Thinlits Die Set Mini Album, and Crease Pad), roll your sandwich through the Big Shot Machine until the whole thing has come through on the other side. I made two of these. If you want more pages than that then cut more.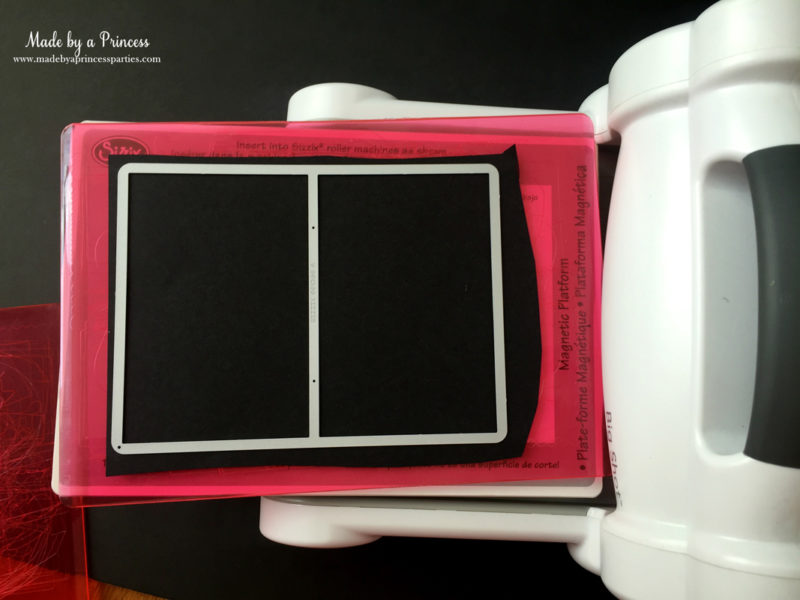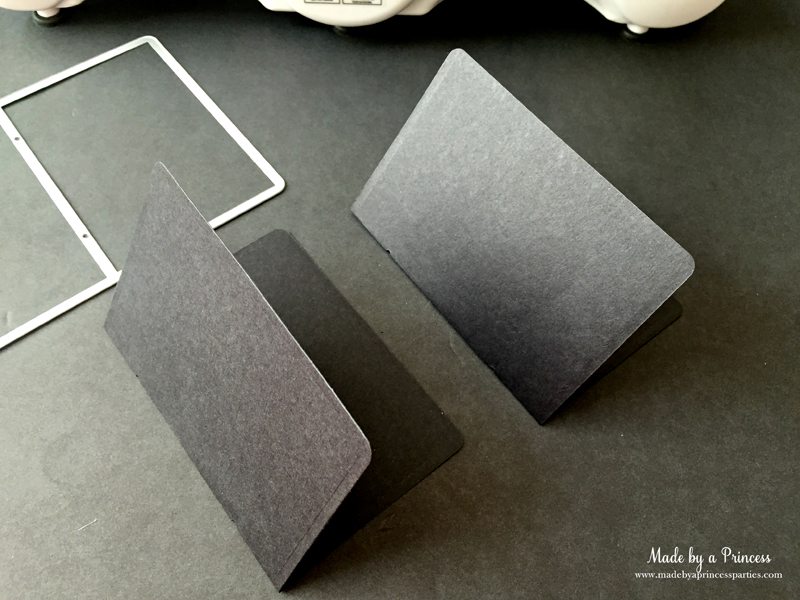 Now you need to make some fun frames. The cool thing about this set is that you can choose your borders. I chose papers and borders that I thought would look best with my pictures. All of these pictures were taken at our school chili cook off and Halloween festival last week. Our booth was "I Love the 80s" so my album was inspired by bright colors.
You will use the same method as before but instead of using a crease pad uses the other cutting pad in your sandwich (Magnetic Platform, Watermelon Cutting Pad, paper, Thinlits Set Photo Frame & Borders, cutting pad.)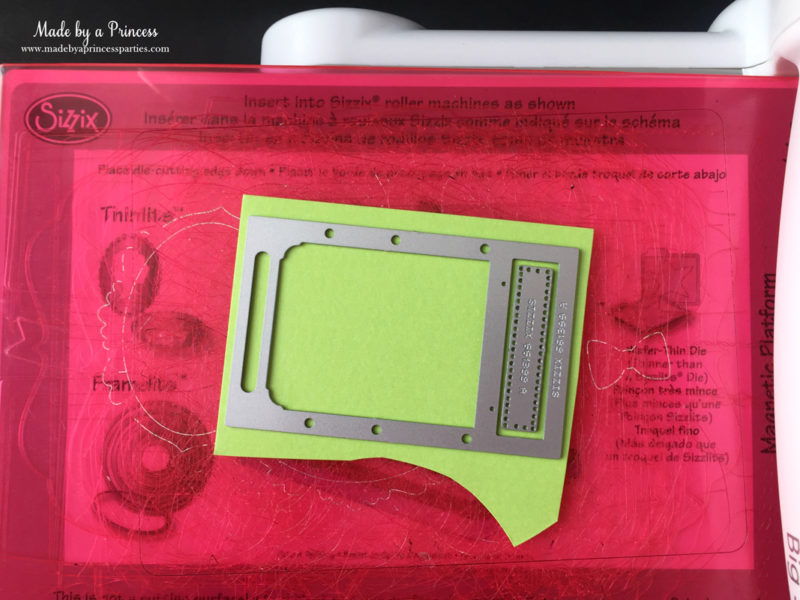 Here are how some of my frames turned out. Pretty cute, right?! That's my little girl there dressed up as Poppy from the new movie "Trolls" and that is her friend, Shane. Shane is a little sweetie. I said, "Shane, I want to take your picture!" This is his macho Kindergarten stance I think. Such a cutie!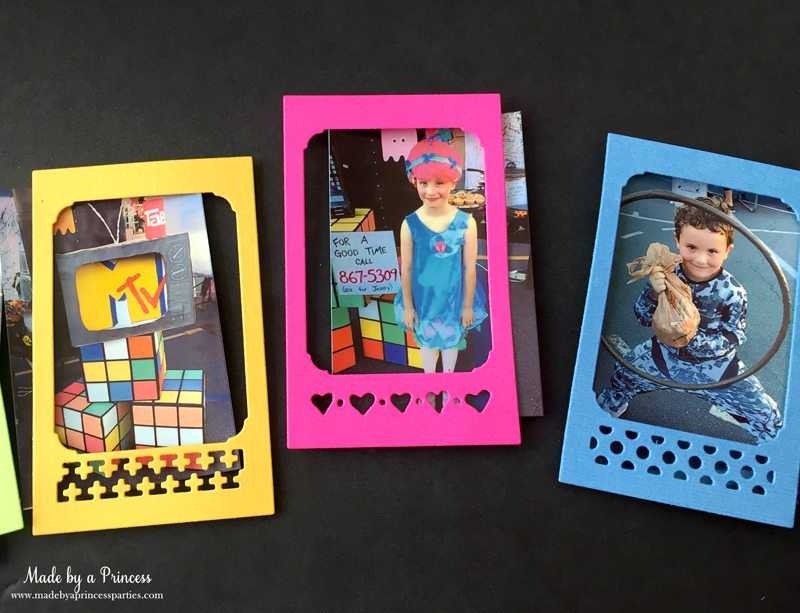 Since I'm all about the glitter I decided to back my pics and frames with glitter paper. (P.S. I think my other room mom, Ashley, completely nailed the 80s look!)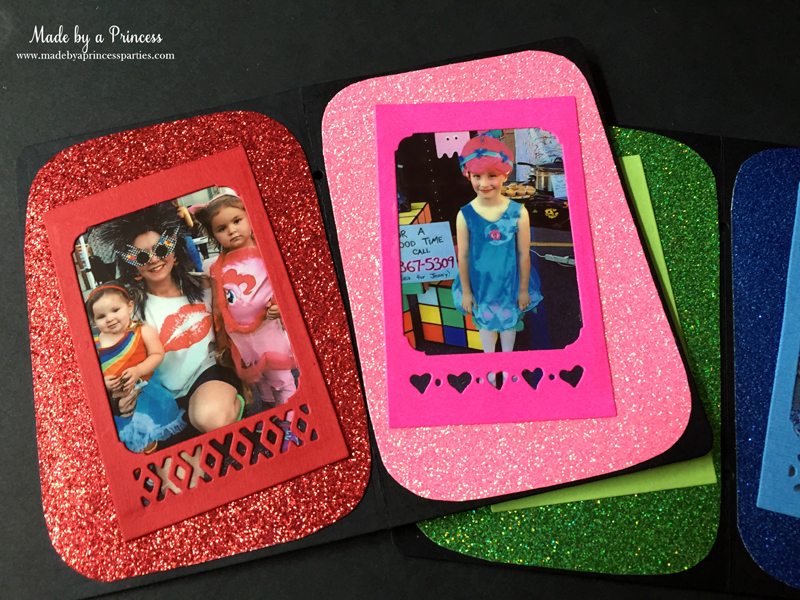 Once you have all your pages together (I just used some rainbow yarn I had) I added some embellishments using various dies from the Thinlits Die Set Mini Album and Thinlits Die Set Photo Banner packages.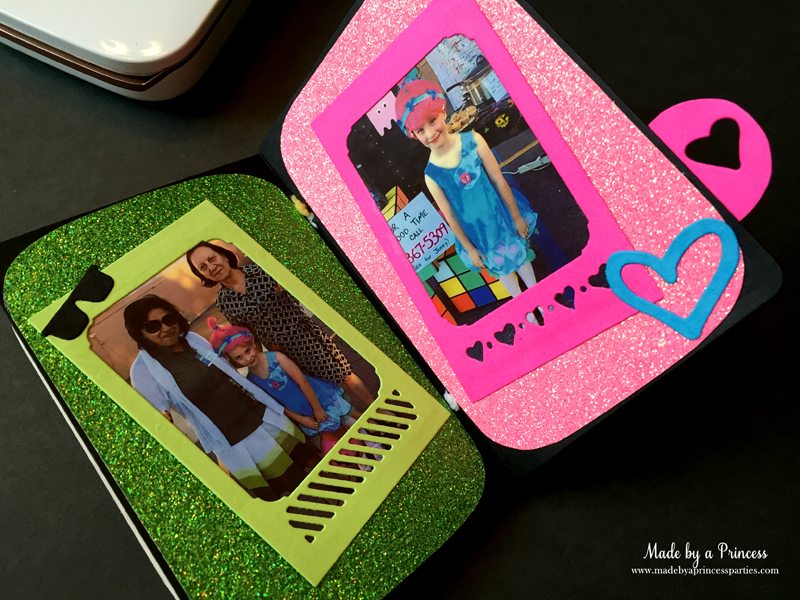 Since these pictures are all about this event at school I am going to give this little album to our principal as a keepsake and memory of a great event. She mentioned to me that night it was her favorite school event of the year and I see why. My daughter and her sweet friend, Mariana, definitely had a lot of fun!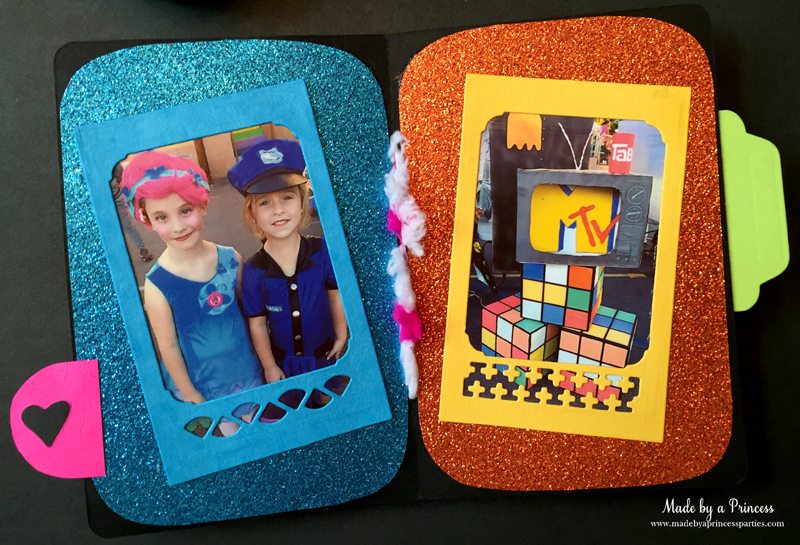 Since this was the only picture that was landscaped I thought it was perfect to use as the cover. The tiny hearts were pop outs from the heart tab shown above.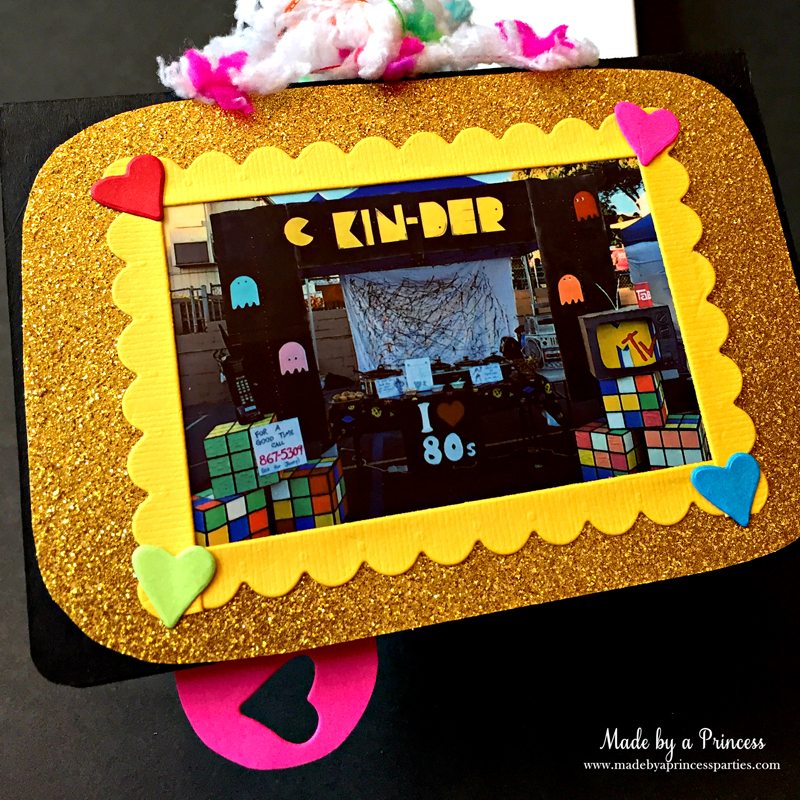 I hope you enjoyed my little album tutorial. Now get out there and capture some of your own memories!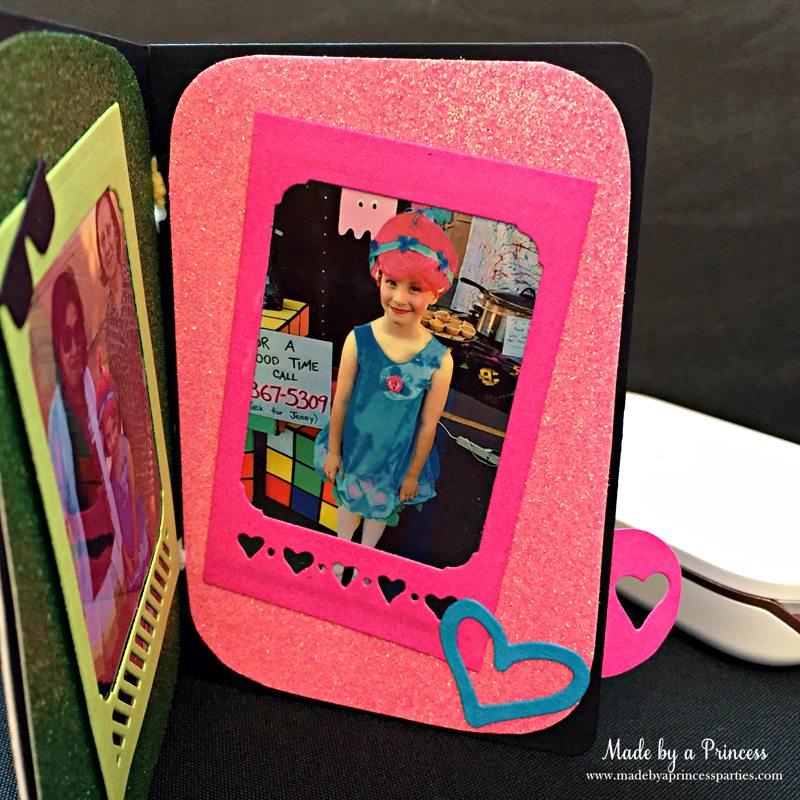 Happy Crafting!