Amanda from Jedi Craft Girl swimming over to the Sizzix blog to share this fun project with you! My family so totally super excited for the Finding Dorey movie to come out!! When Sizzix released this new fish die at Quilt Market I knew it was for me!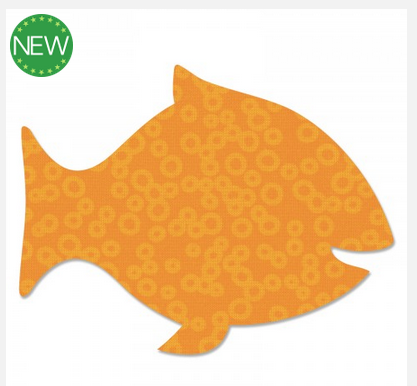 Using this new die and the Circle die you can create this fun pouch. I wanted a case that would fit my iPad. Then my daughter decided she wanted it :)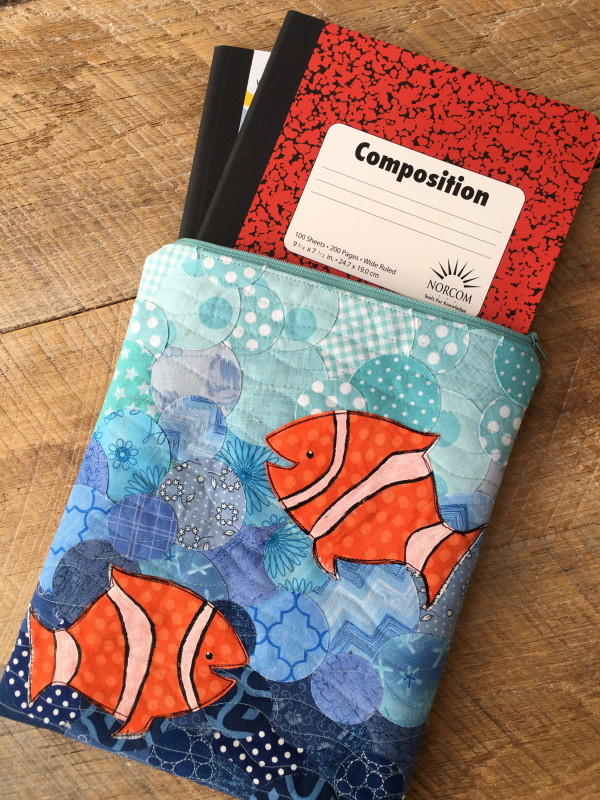 It also fits a few composition books or the medium size coloring or sketch book. If you would rather a different size, simply change up the measurements to fit your needs! Lets get started!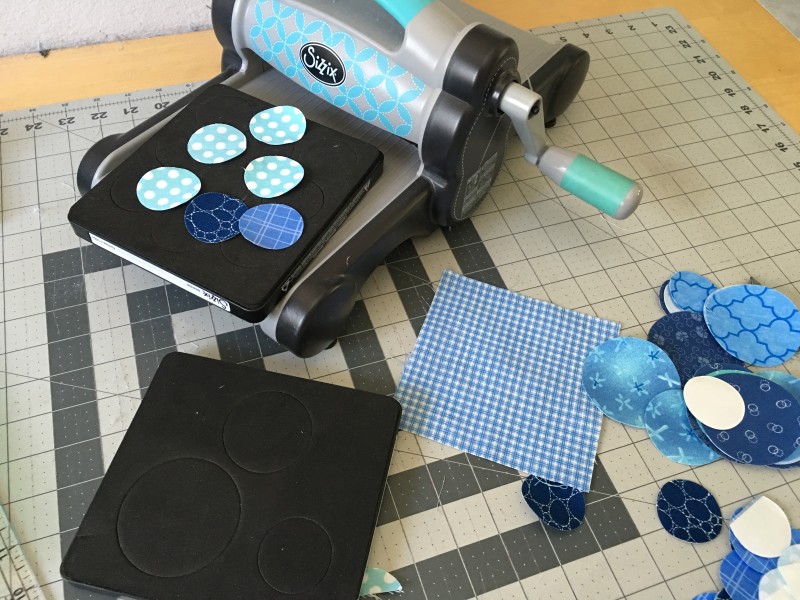 Being by choosing a variety of blue fabrics from dark to light. Fuse Heat n Bond lite to the back of each fabric (I cut mine in 5" squares for easy die cutting). Die cut the circles. I used the circle die that has 1.5", 2", and 2.5" circles.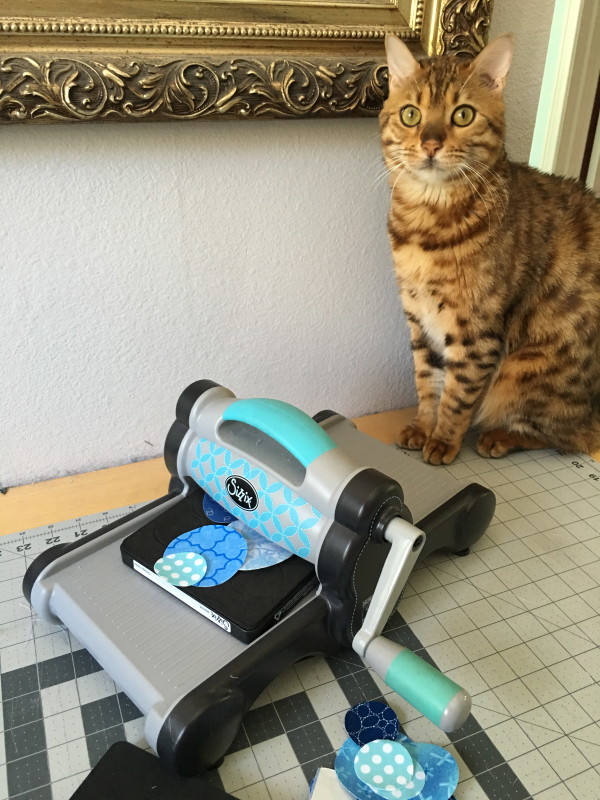 Make sure your Sizzix obsessed cat is nearby to assist :)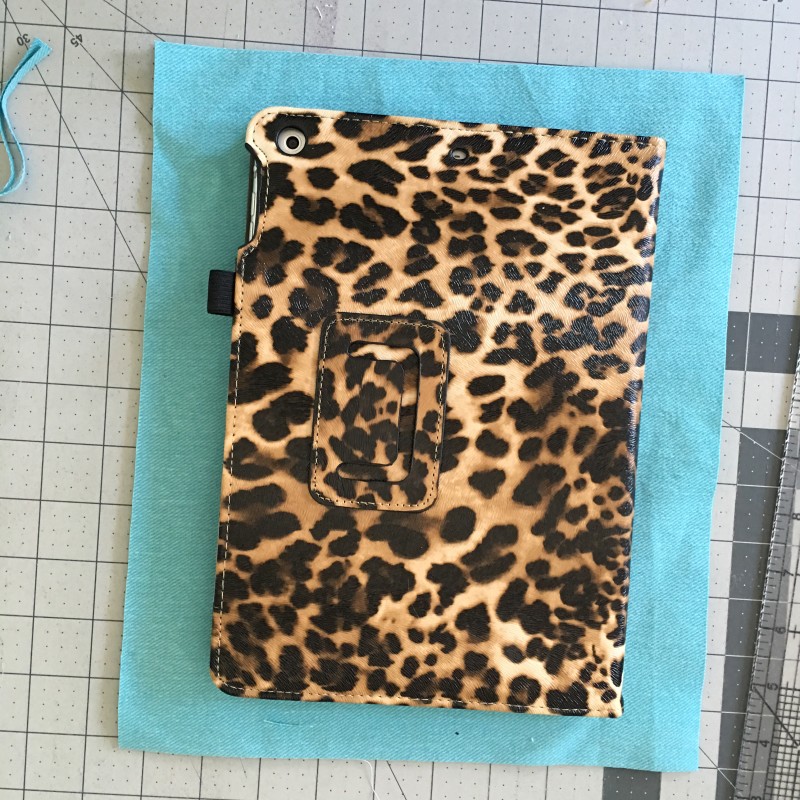 Cut (2) 10" x 12" pieces of denimn weight fabric. I used Crossroads Denim. Here is where you can change the measurements if you want. This is a generous size for the iPad. I wanted it to fit with my sweet leopard print case :)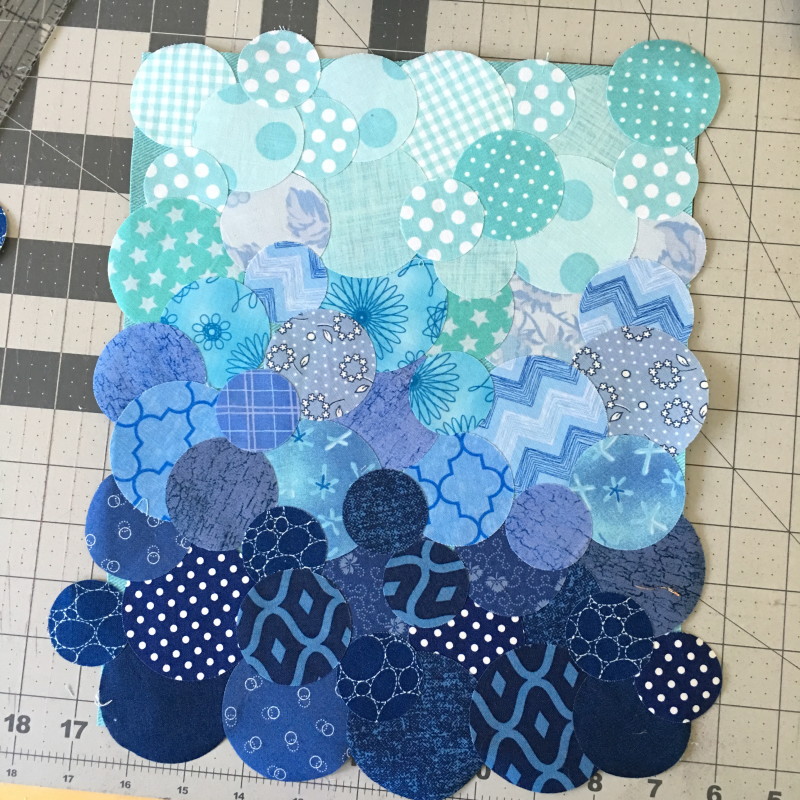 Peel off all the backing papers and begin arranging the circles, overlapping so no background fabric is showing. I started at the bottom with the dark blues.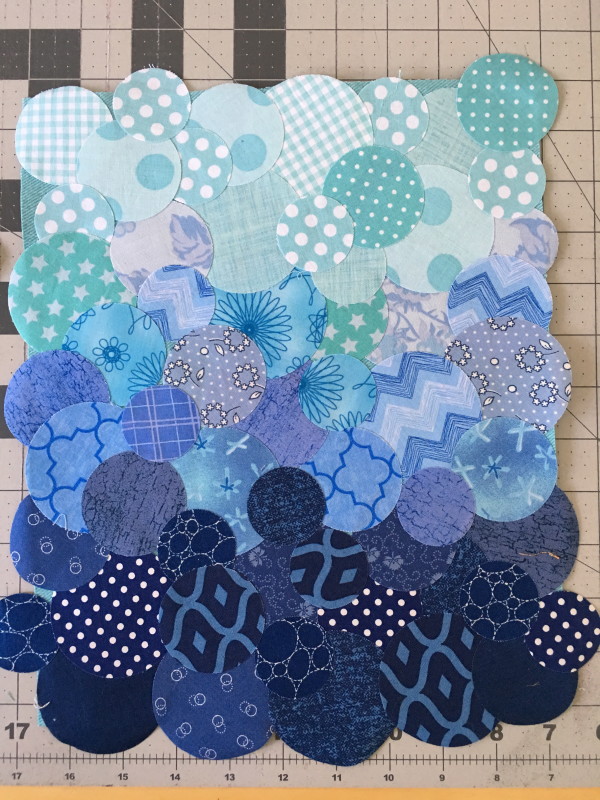 Once it is how you like, press with a hot dry iron.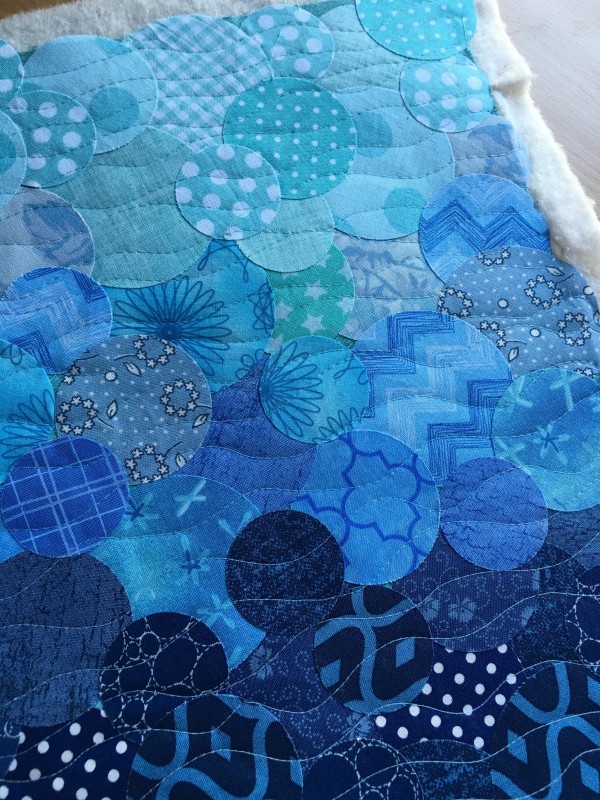 Spray baste this to the cotton batting and quilt as desired. I quilted random wavy lines throughout. I am so in love with this!!!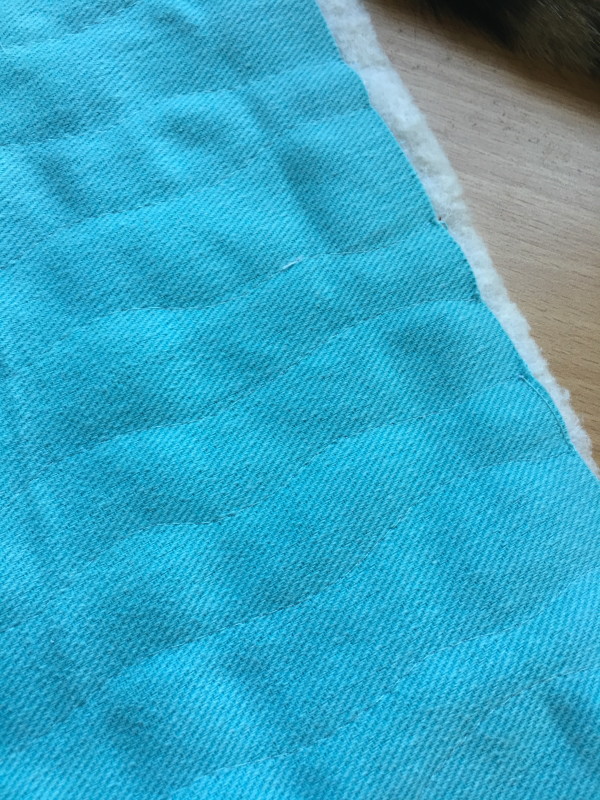 Do the same with the back piece.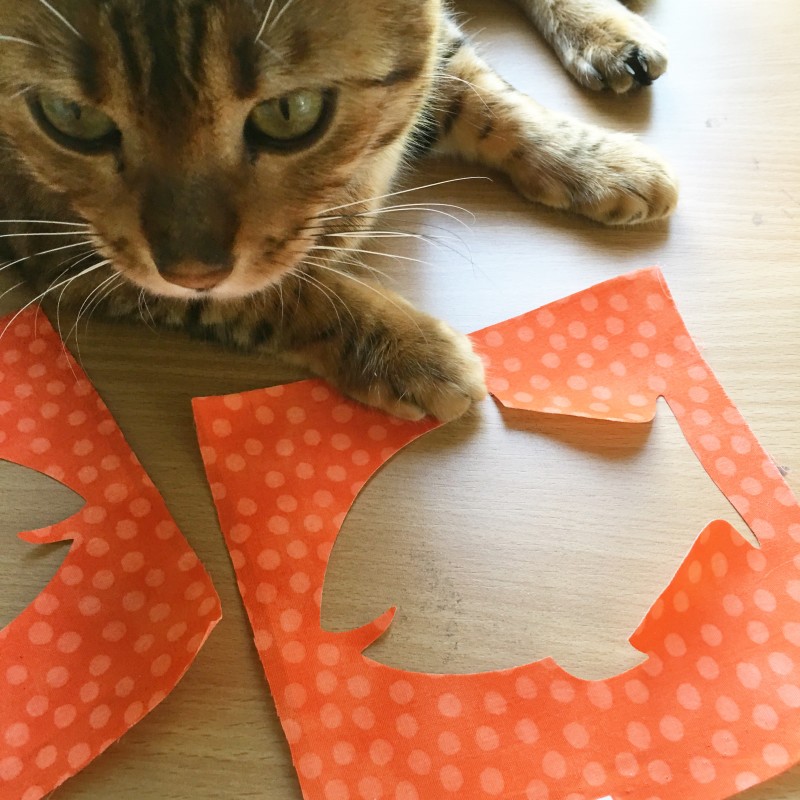 Die cut 2 fish going opposite directions, again, using Heat n Bond Lite.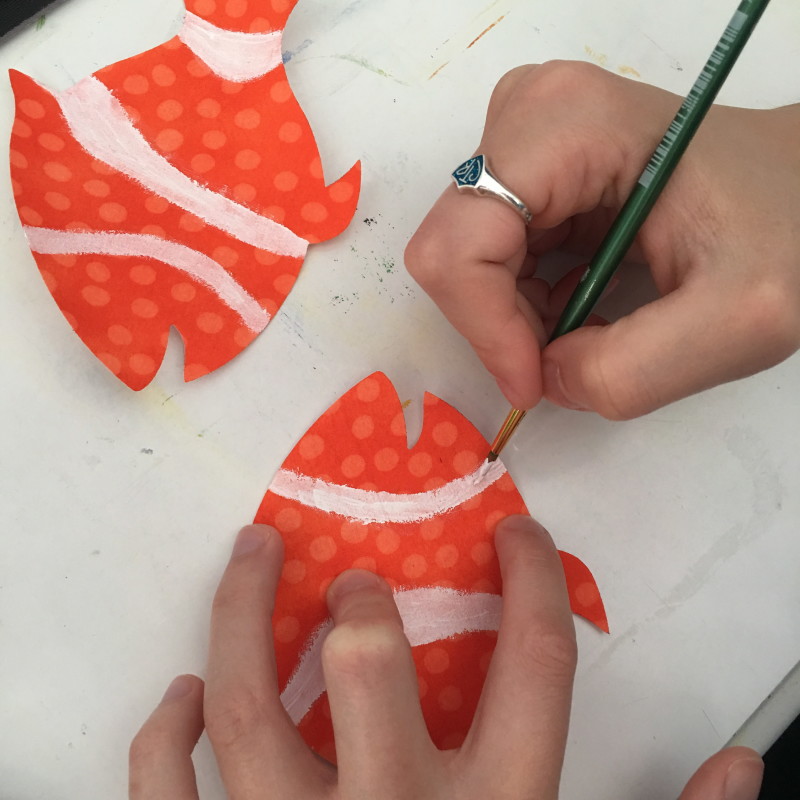 If you want you can paint a little detail on the fish. We used regular acrylic paint.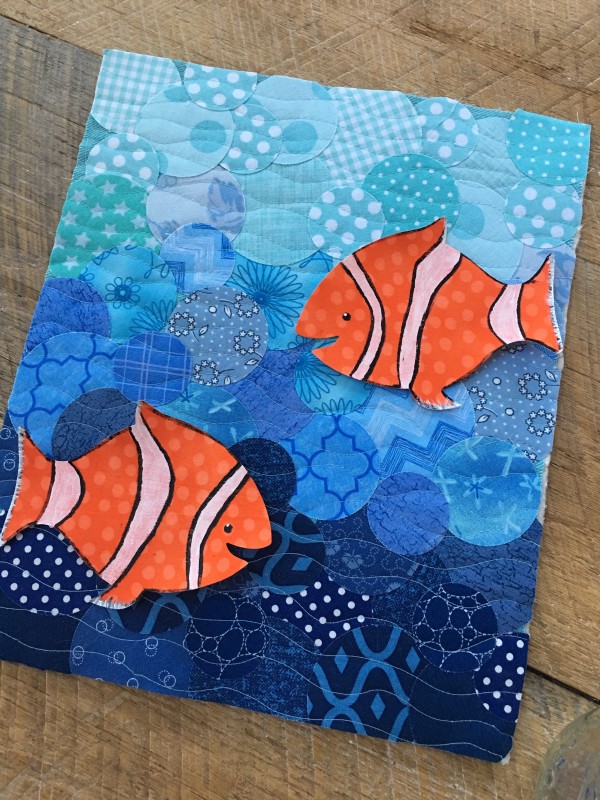 Position the fish and heat set into place. Stitch around each fish 2 times.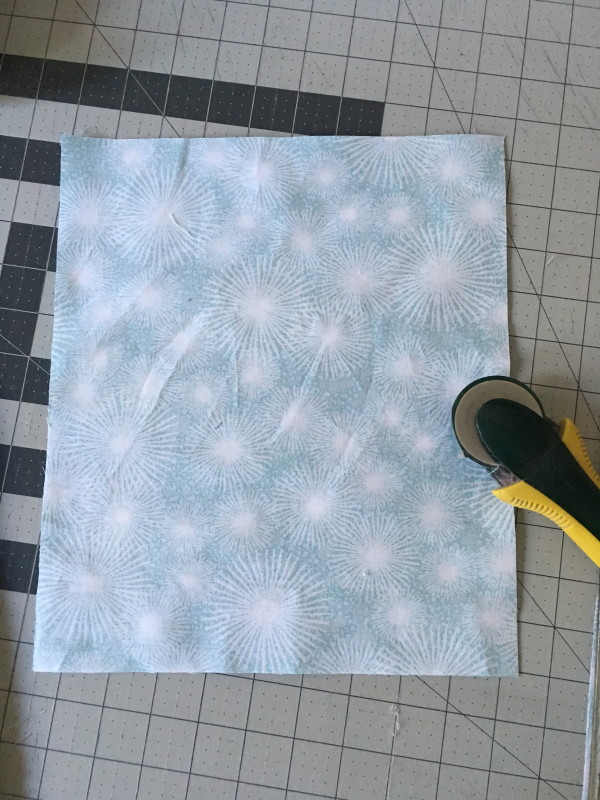 Cut 2 pieces of the backing fabric the same size as the outer bag fabric. I always remeasure the outer bag pieces after quilting because it will shrink a little.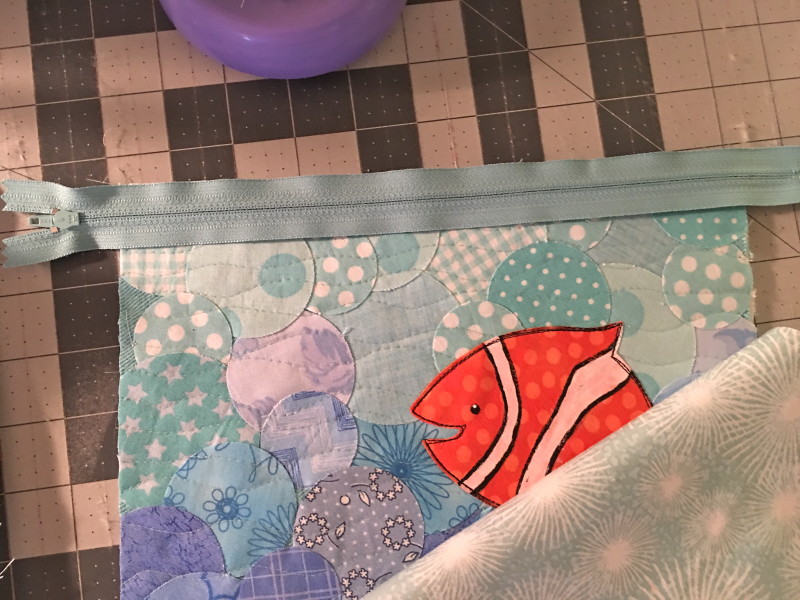 Sew a zipper in the top. You can use this tutorial for inserting a zipper into a zipper pouch and finishing the bag.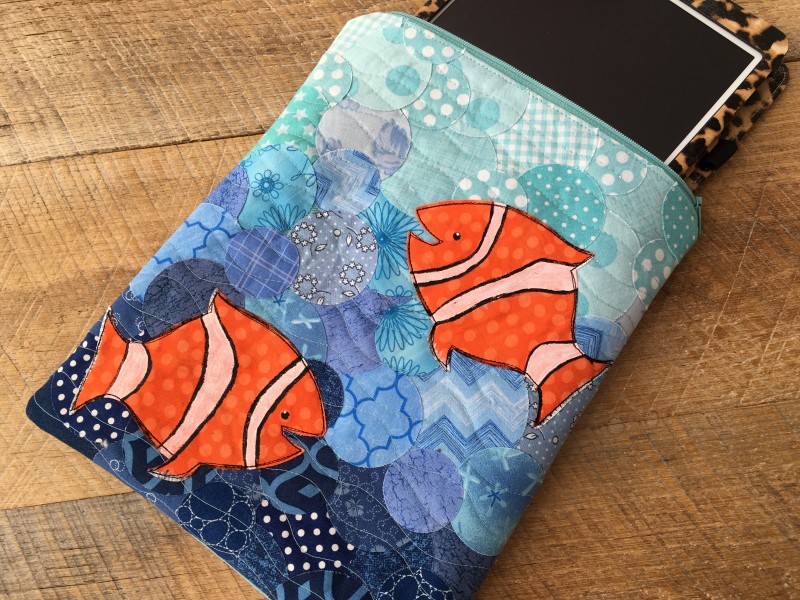 I love how it turned out. I can't wait to use this circle background technique on a mini quilt!!