Merry Christmas Eve from Jedi Craft Girl! I can't believe how fast December flew by! I still have a stack of projects I was hoping to get to! There is still time to whip up this quick snowflake pillow before Christmas. I used 3 different Sizzix snowflake dies and Deco Foil in Silver and Gold - just like the song!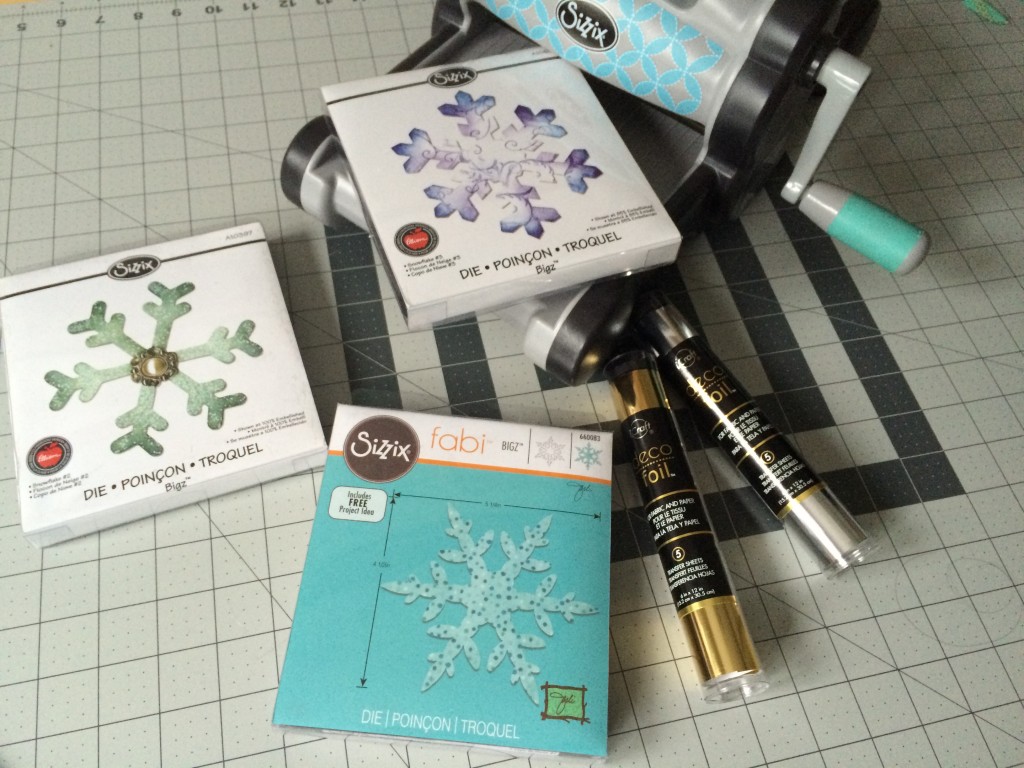 Gather your items and lets get going!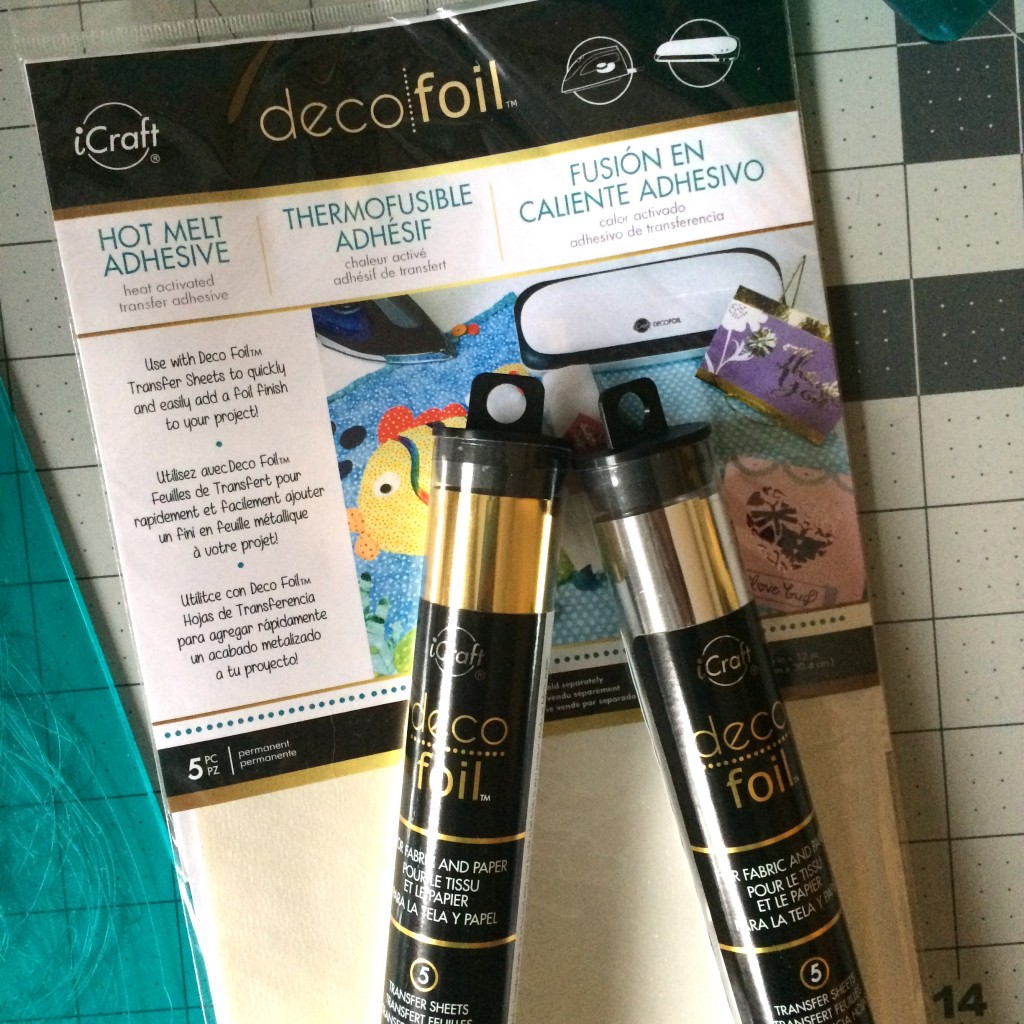 The Hot Melt Sheets are what allow the Deco Foil to adhere to the fabric. Cut the Hot Melt Sheets the size of the Siizix die.
Use only one layer of the Hot Melt Sheets at a time. I tried cutting multiple and it cuts great but the hot melt sheets end up sticking together.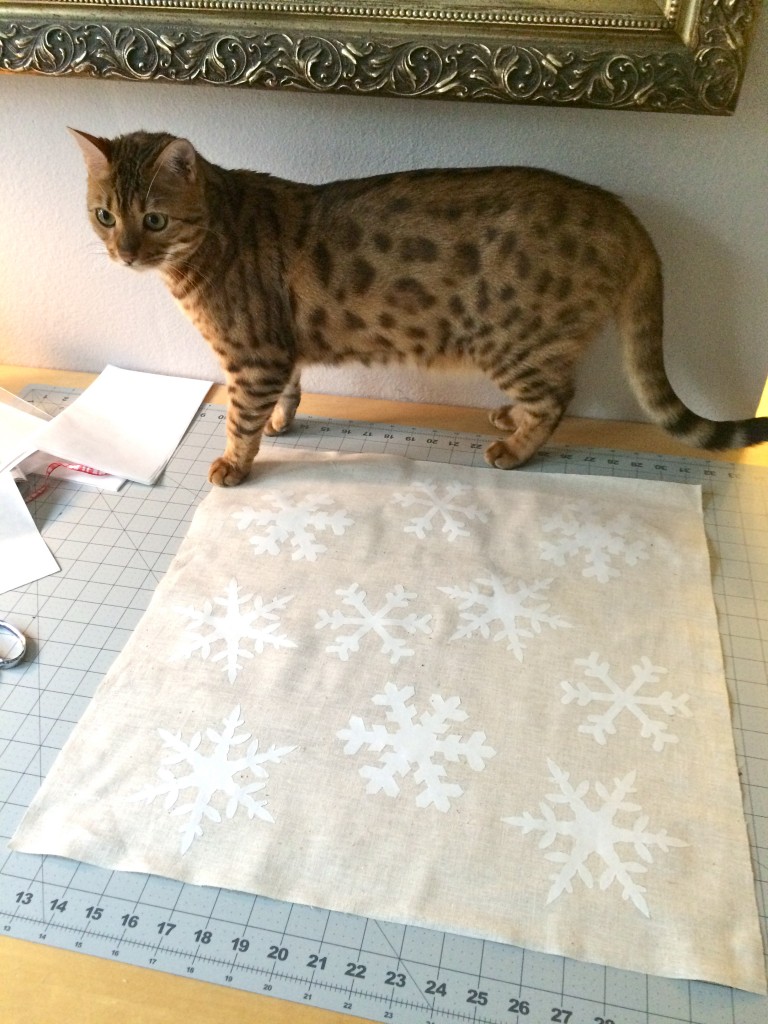 Cut (2) squares the size of your pillow. I always use 20" pillow so I can swap pillow covers out in a jiffy. I used a heavy natural muslin. Mine is cut 20" square. Have your cat help you position the snowflakes randomly all over the pillow front. You can also position in three rows for a linear look. Once you have the snowflakes placed just so, press them into place using a medium-hot dry iron. Let cool completely.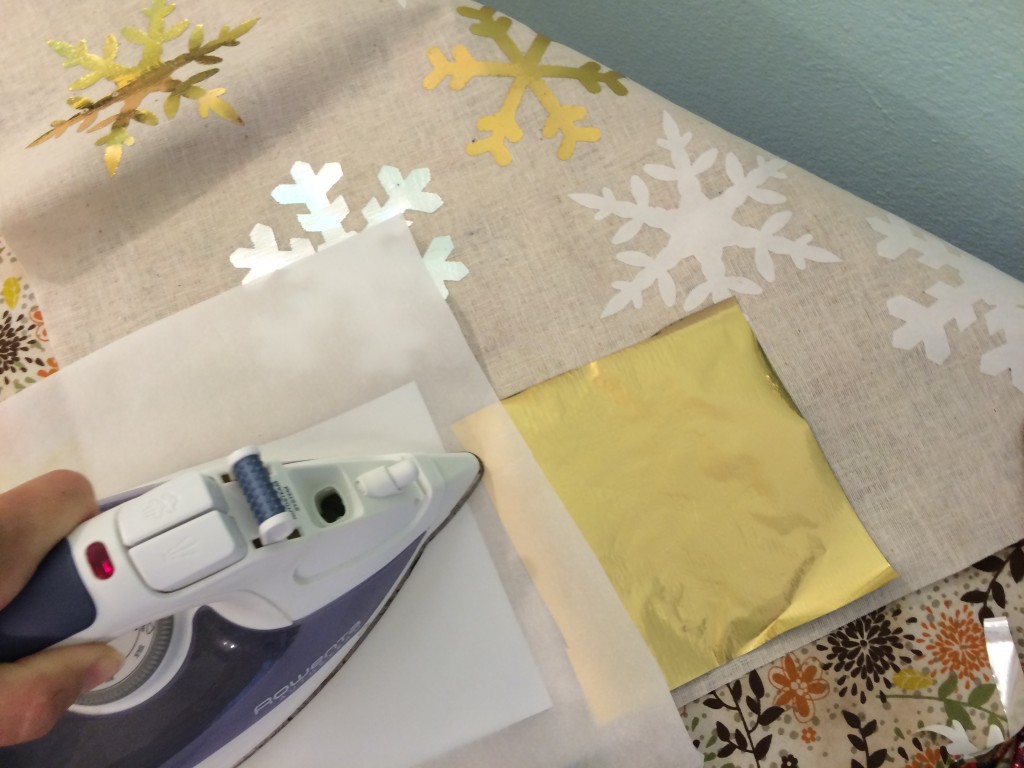 Don't peel the backing paper off all the snowflakes at once. Begin in the center and peel off as you add foil to protect the adhesive from the iron. Peel off the center snowflake's paper and place a piece of Deco Foil over. Place the pressing sheet (it comes with the Hot Melt Sheets) over the foil. USING A MEDIUM HEAT DRY IRON press for about 20 seconds. I found that if my iron was set on the cotton/linen setting it would scorch the foil. If this is your first time, test this on a piece of scrap fabric to make sure it works. Once you've pressed the foil let it cool completely.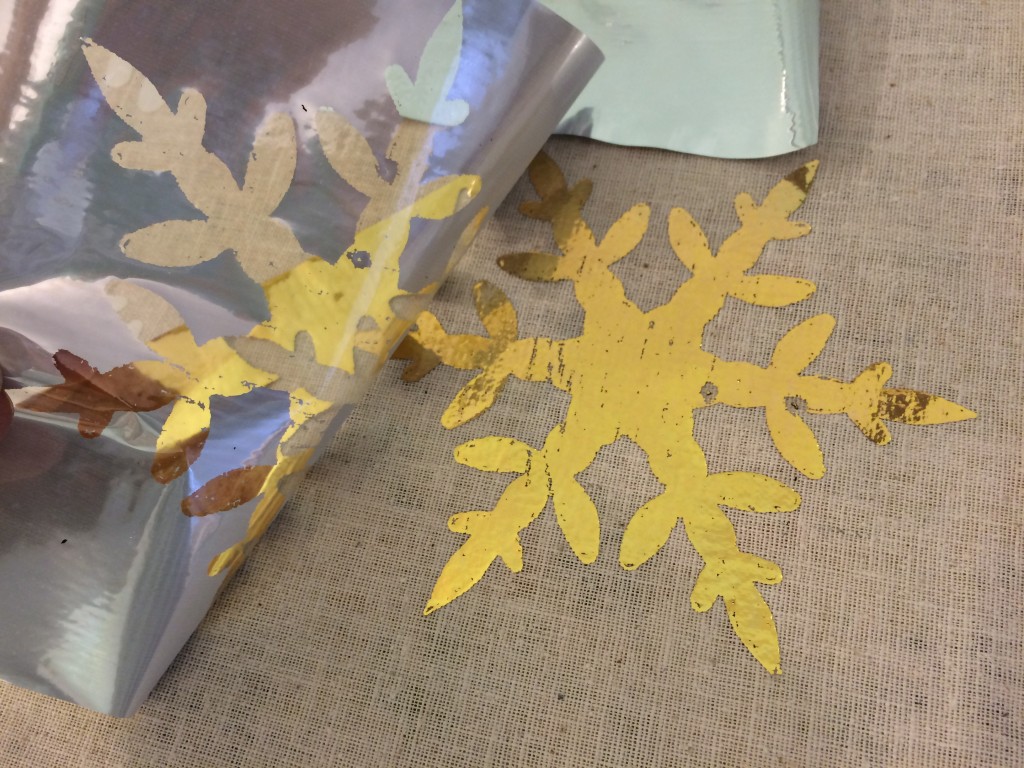 Once the foil has cooled, gently peel away the foil sheet. It will leave a perfect snowflake! Continue this process.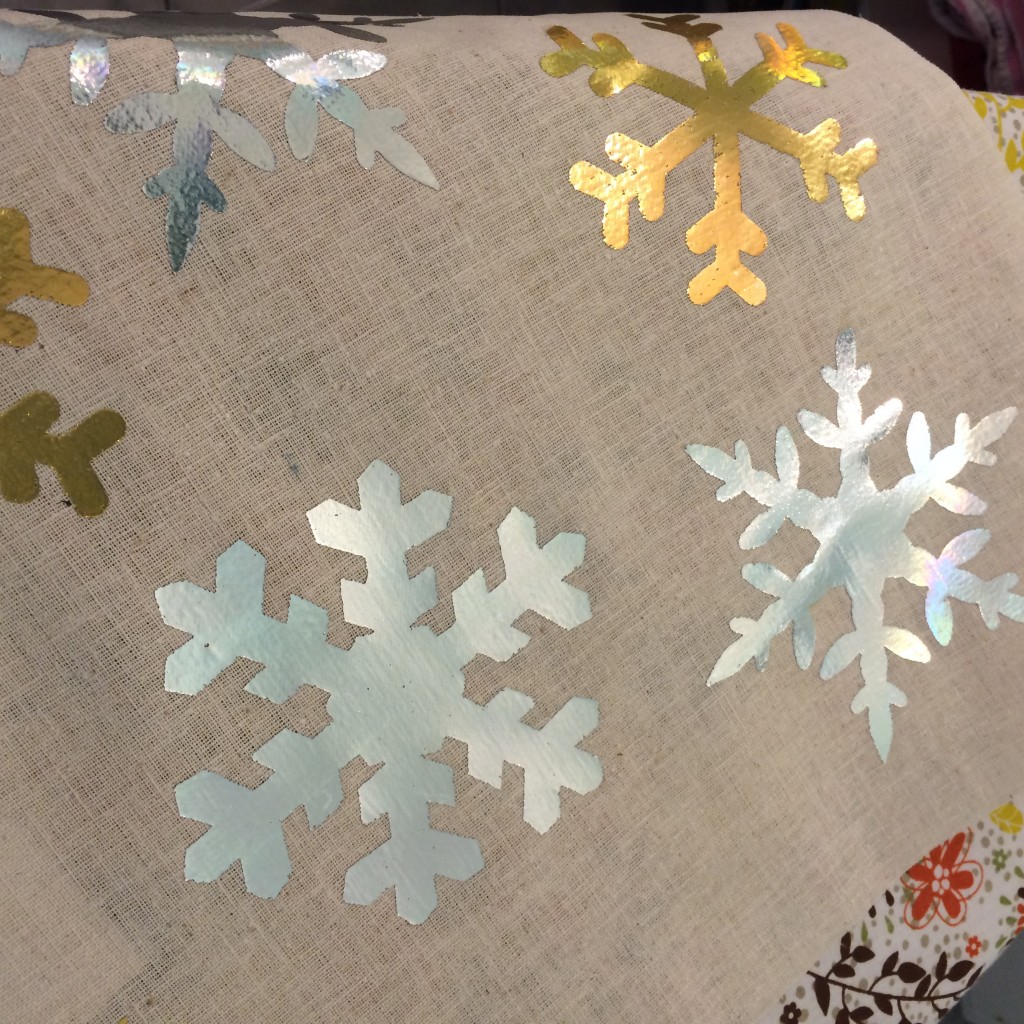 Be mindful not to touch the iron to the completed snowflakes.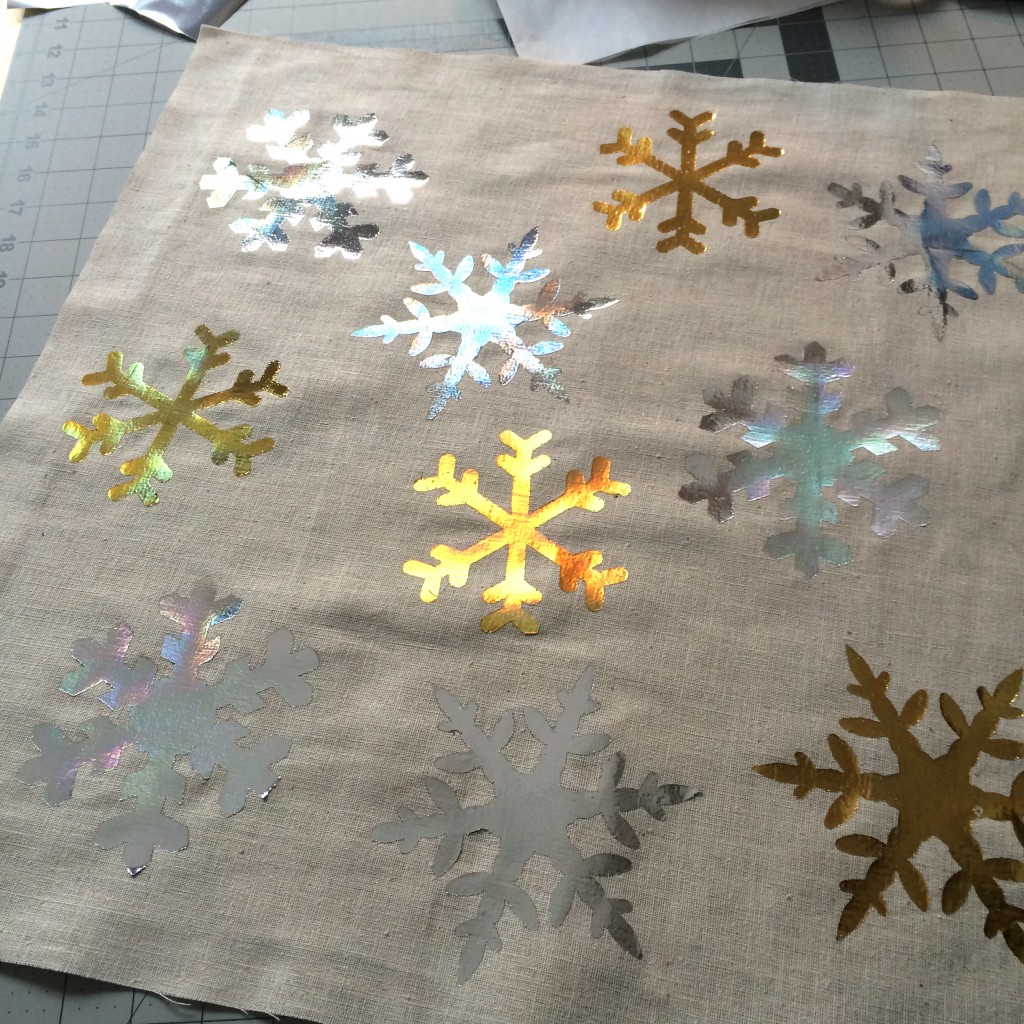 They are so shiny and pretty!! Once all the snowflakes are finished you can turn it into a pillow! I always put a zipper in my pillow back. I also added some decorative fringe. For more instructions on how to finish the pillow, you can check out this tutorial.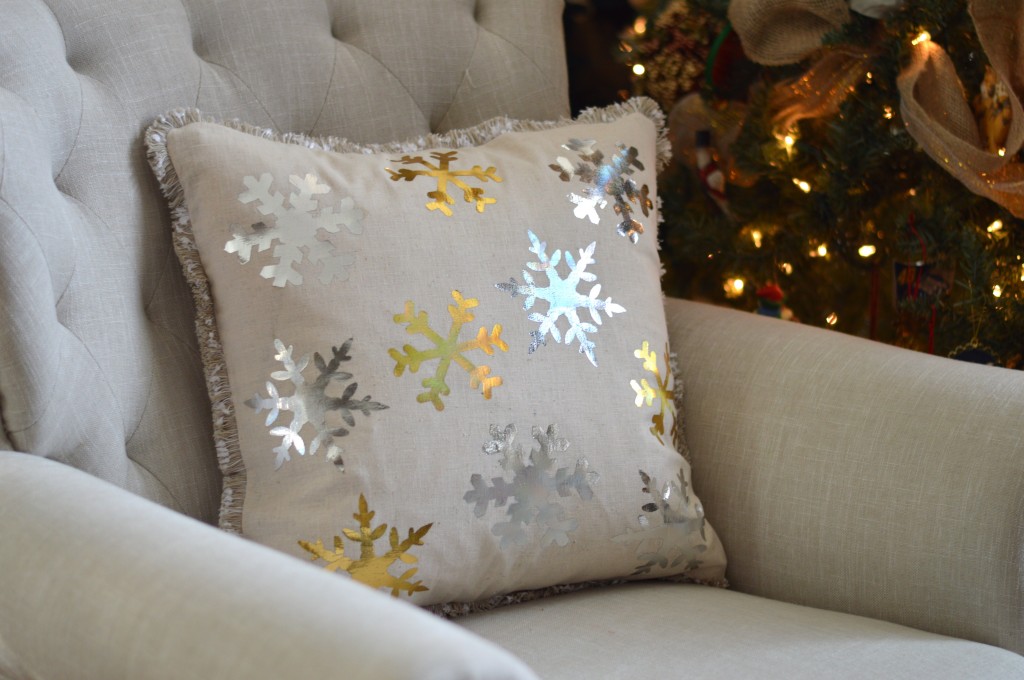 I love how this pillow looks in my sparkly living room!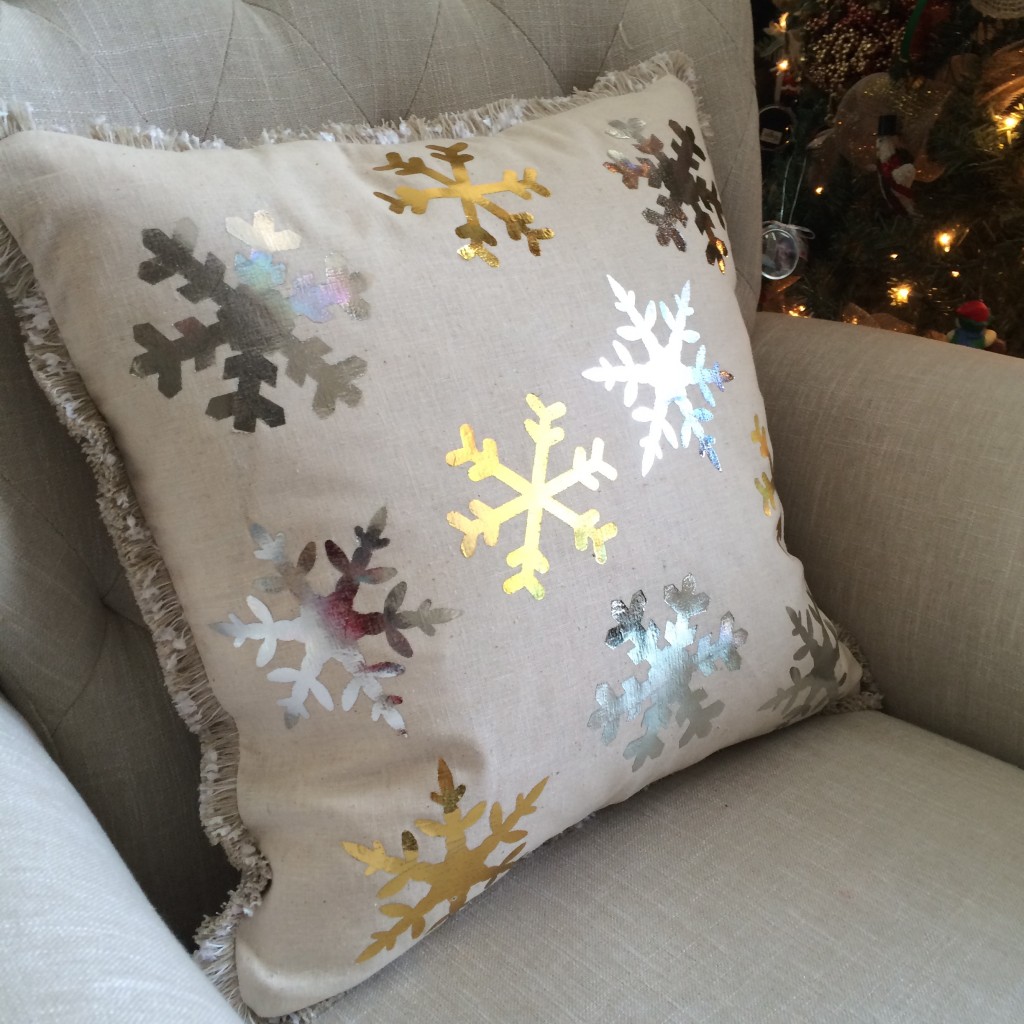 Other Materials Used:

2/3 yard heavy muslin for pillow
2.5 yards decorative fringe
22" zipper, optional