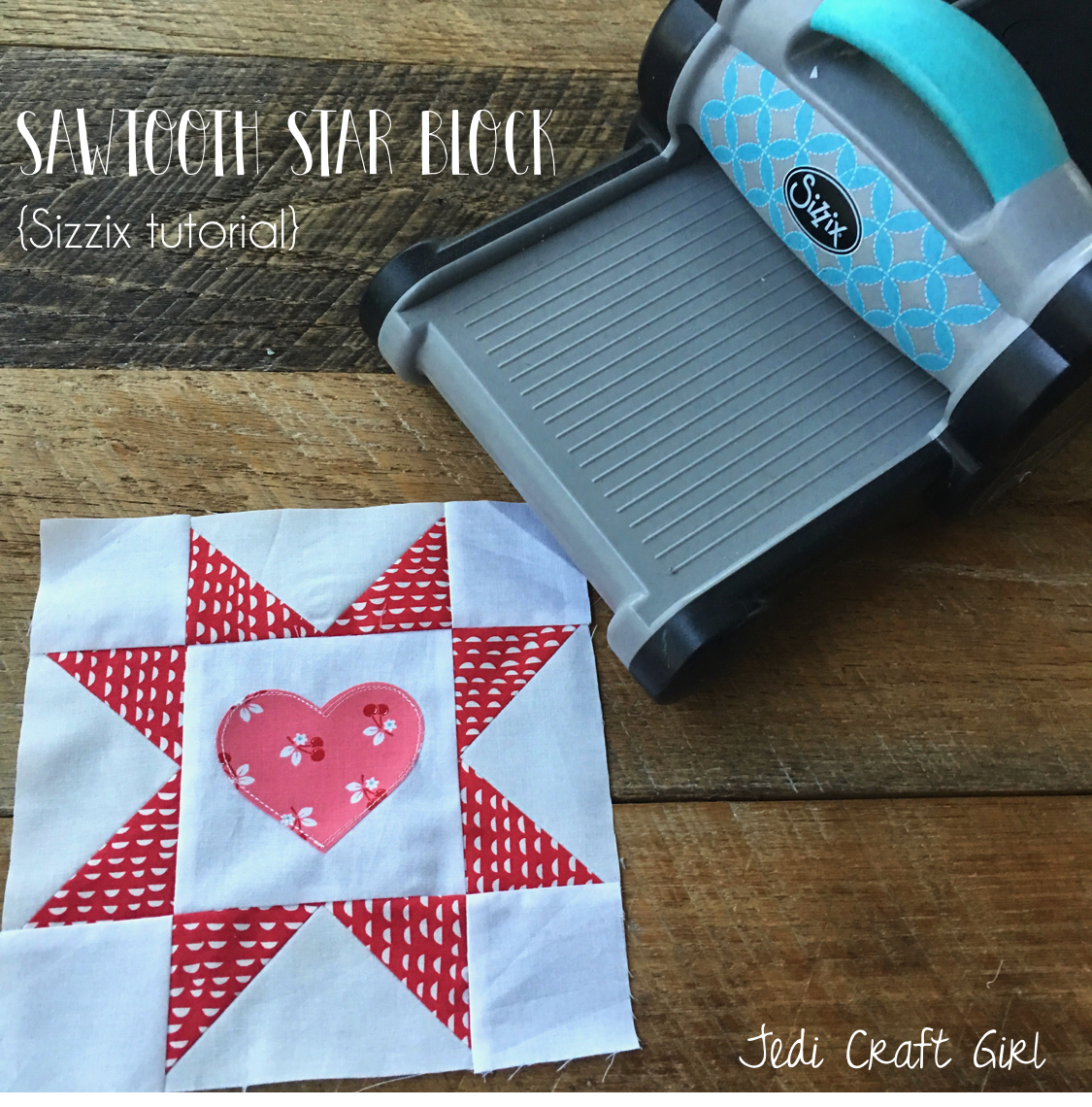 Hey! It's Amanda from Jedi Craft Girl stopping by with a little tutorial just in time for Valentine's Day! I LOVE using the Sizzix triangle dies in my quilting! Today I'm going to show you how to make a fast, easy, and perfect Sawtooth star block. I used the following dies in this project:
I first cut the star points. I used half a jelly roll strip I had laying around. I used the 2 1/2" HST die. Die cut 8 of the HSTs out of red.
I love that the triangles are perfect, there is no waste, and there is no squaring up once they are sewn!
Next, take a piece of background fabric and die cut it with the hourglass triangle block. These measure 2 1/2" tall - so they fit perfectly with the triangles we just cut! You need 4 of these.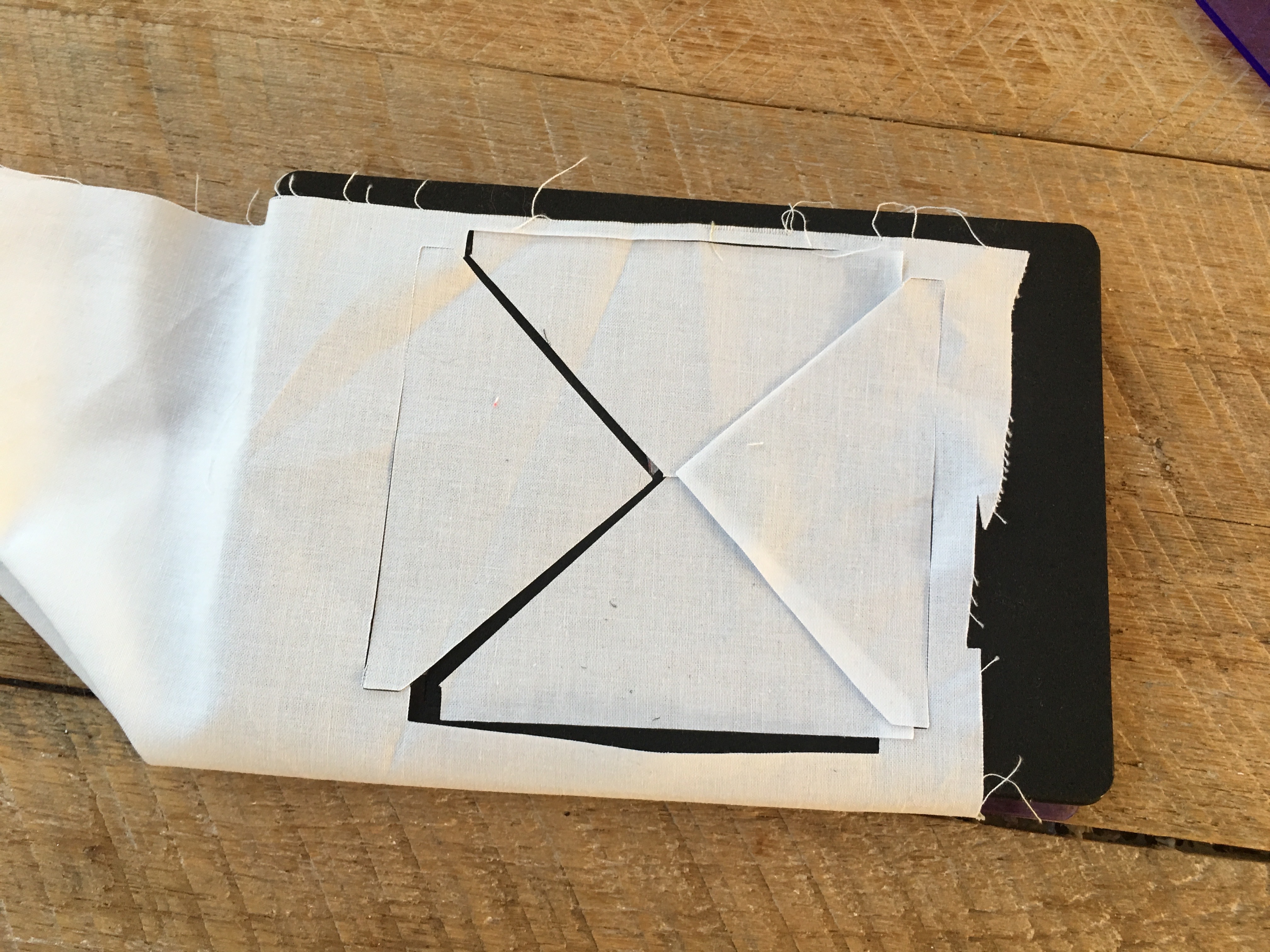 Here I've laid out the beginning of the block. You can see how perfectly the two triangle shapes fit together!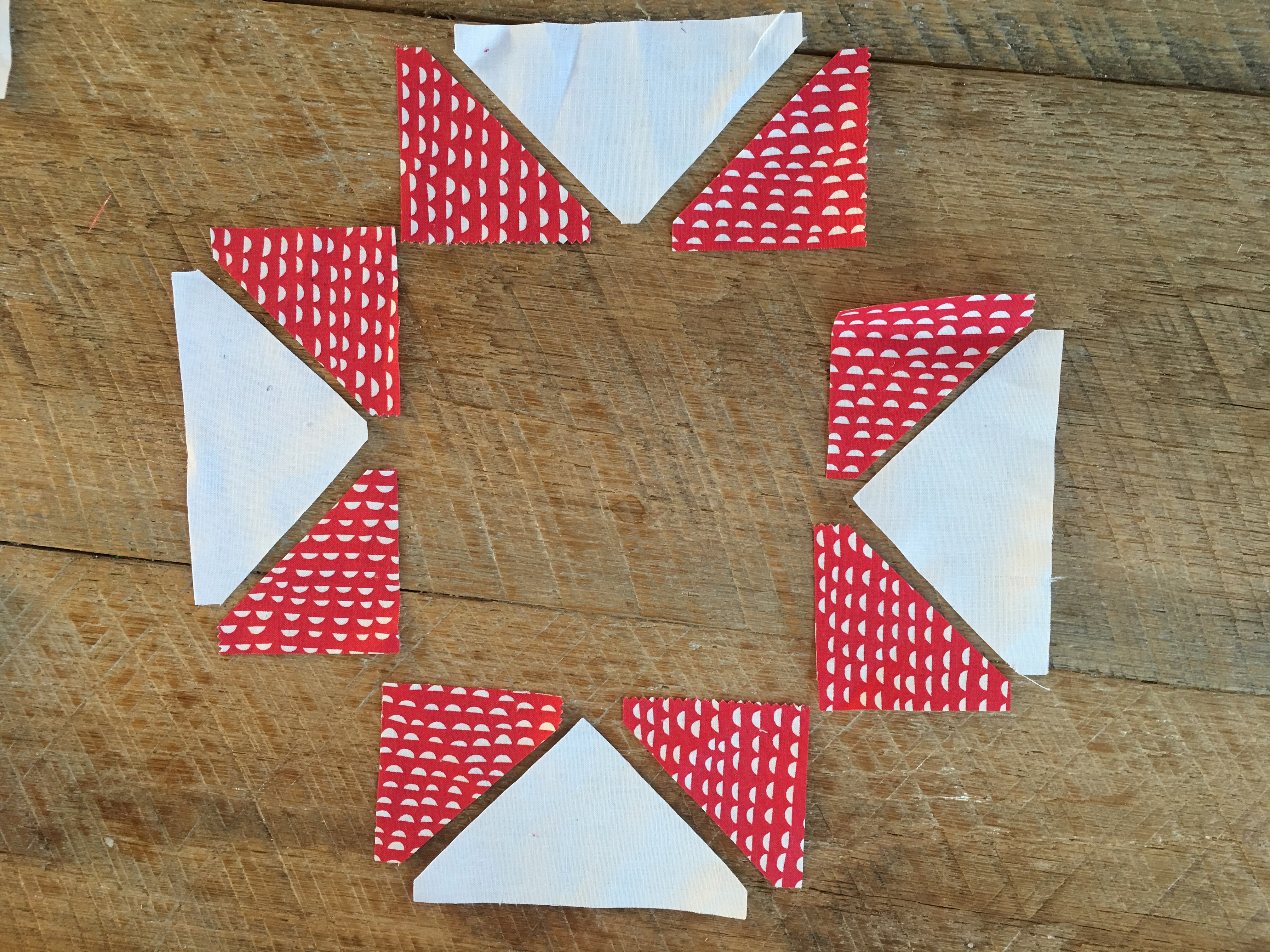 For the rest of the block, cut (1) 4 1/2" center square (you can use the 4 1/2" square die) and 4 squares that are 2 1/2" (there is also a die for this size!)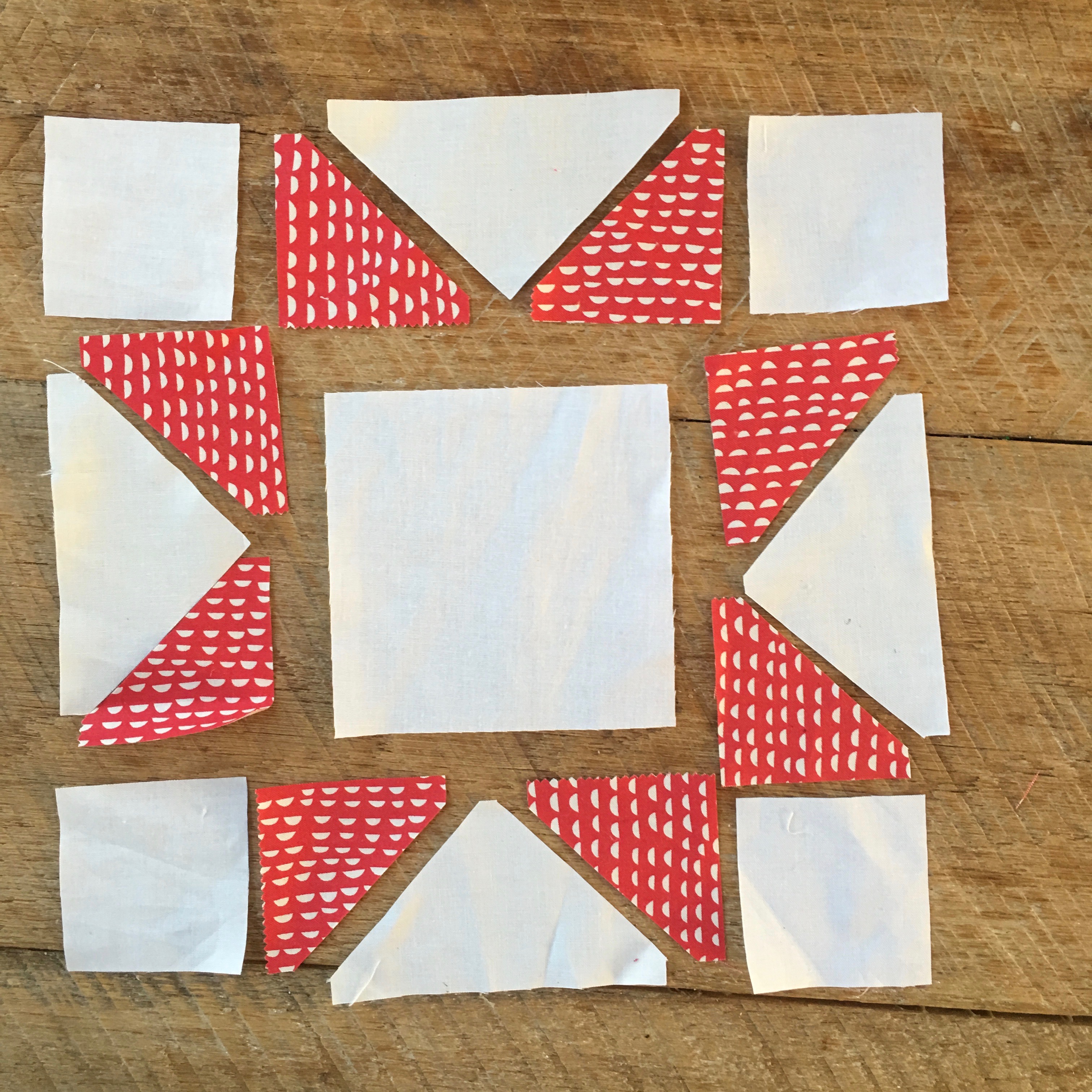 Sew "flying geese" units together using 1/4" seams. Press toward the dark. No trimming, drawing lines or squaring up!! YAY!!!
For the heart appliqué, fuse Heat n Bond Lite on the wrong side of a scrap of pink fabric. Die cut the heart. Peel off the backing paper and then heat set it to the center of the 4 1/2" center square. Stitch around the heart a few times.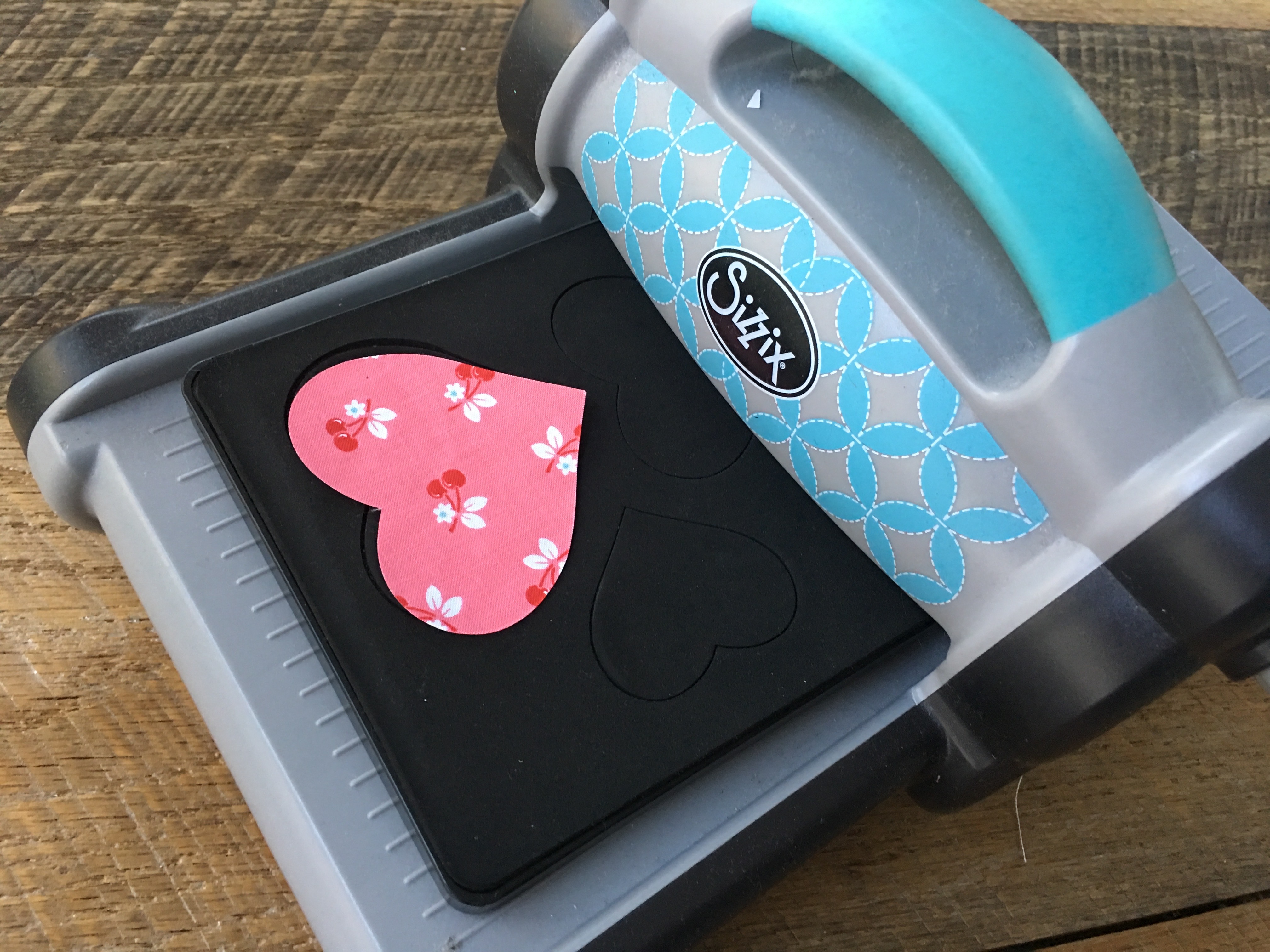 Using 1/4" seams throughout, sew the top row together, pressing seams toward the white.
Sew the side flying geese onto the heart center. Press toward the center.
Sew the bottom row, pressing toward the white.
Match all seams and sew the rows together and press!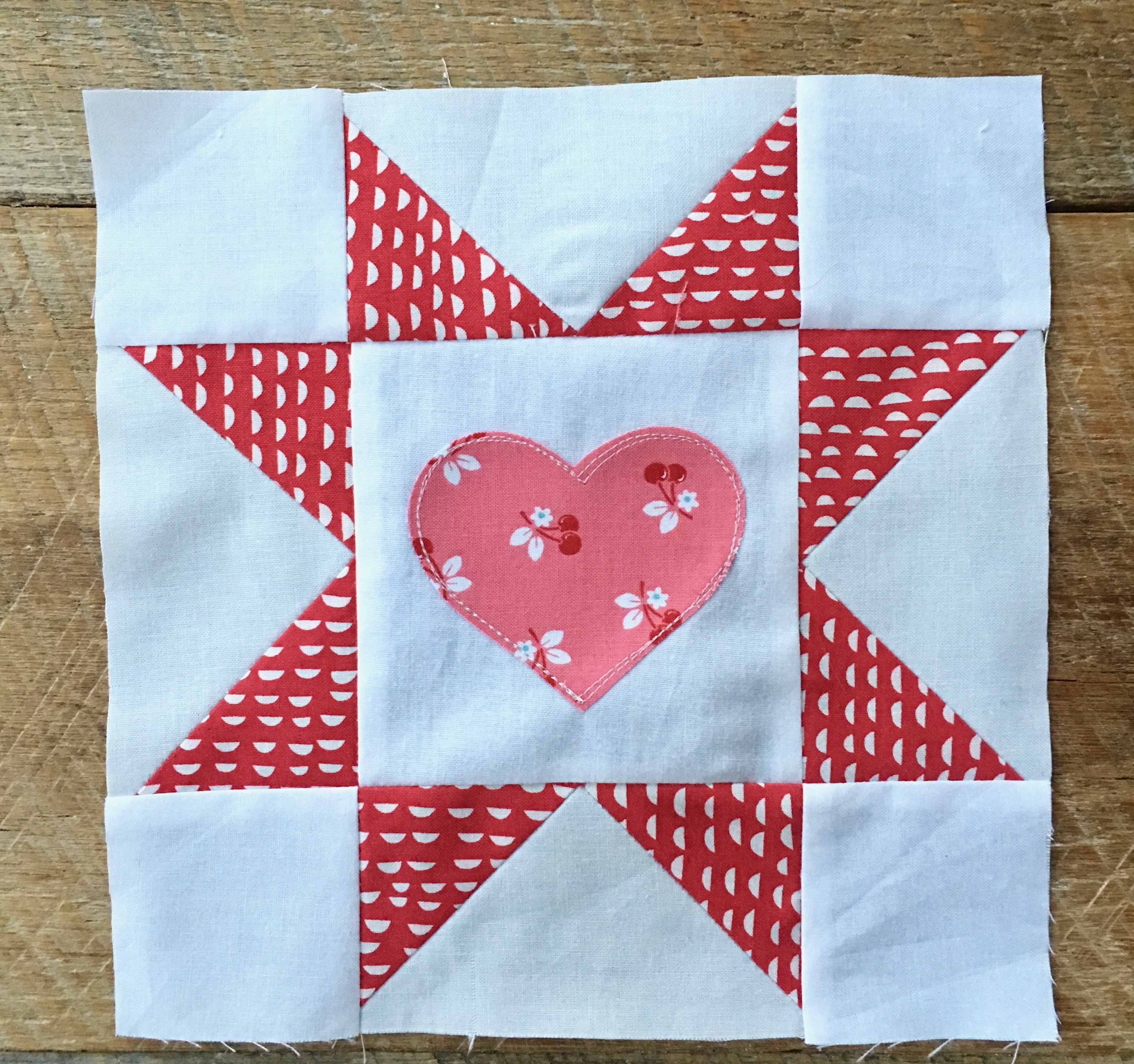 There you have it! A perfect, fast, and easy sawtooth star block! Now go and made 100 more and put them together in a quilt!!!