Hi again! Kylie here from Made by a Princess to share a Gift Card Flower Purse I made that would be perfect for the graduate in your life. I have had this Lori Whitlock Bigz Purse die in my collection for awhile and wasn't sure what I wanted to do with it but I knew I loved it. With so many graduations popping up I thought it would be perfect to fill with a little bag of Champagne Bubble Jelly Belly beans and a gift card.
Pink is my favorite color so naturally I made a pink purse!  To make the purse and flowers I used the sandwich method (Cutting Pads, die, paper, cutting pads) and then rolled the sandwich through the Big Shot machine. You will need to do this twice to make all the pieces you need. You can make the purse all the same color or mix it up. Once all my pieces were cut I glued the bottom and side pieces together and set it aside to dry. Once dry I glued the front and back purse pieces to that bottom and sides section. While the purse was drying I worked on my flower embellishments.
I really love the Brenda Walton Summer Floral die and thought it would look so pretty on my purse. There are several flower styles and sizes to choose from on this die strip so I just picked ones I thought were pretty together. I found a bit of green grass textured paper in my stash which was perfect for the flowers.
After putting my flowers together I added the little pockets on the sides off the purse. I always have crystals and pearls in my office cabinet so with a few pearl editions my graduation gift purse was all done!  I made an extra flower for the bag of Champagne Bubble Jelly Belly beans too.
I hope you enjoyed my graduation gift purse!
Happy Crafting!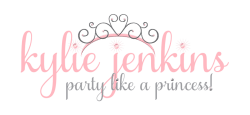 Dark pink cardstock
Light pink cardstock
White cardstock
Adhesive