Hi!  This is Kylie from Made by a Princess here to show you how to make a really quick gift for Mother's Day. This is so easy your kids can do it. I have a twelve year old and he is pretty darn good with my Big Shot. These little note cards would be perfect to give grandmothers, aunts, special friends, or make some for yourself with a note next to it that says, "hint hint"!
For these sweet little note cards you need is the Sizzix Recipe Card & Label Die, Sizzix Sizzlits Decorative Strip Bow-tied, Cutting Pads, Decorative Strip Cutting Pads, some pieces of scrapbook paper or cardstock, and glue. I used three different kinds of paper: pink for the card, dark pink glitter for the label across the top, and embossed gold that I had left over from my crown project for the bow. I did use a tiny glue dot in the middle of the bow to secure before placing the band on the bow.
To make the note card I used the sandwich method (Cutting Pads, die, paper, cutting pads). I placed the light pink paper on the note card die and a small piece of hot pink glitter paper on the label part and cut them at the same time. For the bow I placed a small strip of gold embossed paper on the smallest bow "image" as well as a tiny piece of paper on the smallest band image. I then placed the cutting pads on top and bottom and rolled the die through.  Once I had all my pieces I glued the label to the note card and put the bows together. There are very simple step by step instructions on the insert so don't worry!  I made four note cards and four bows in under 20 minutes.
I think these would be perfect for any occasion. I chose pink and gold because I love this color combination and pink is my favorite favorite color. I think I'll make a few more so I can get a few more coupons from my son ;)
Happy Mother's Day & Happy Crafting!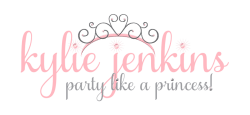 Other Supplies Used:
Glitter paper
Metallic paper
Pink Cardstock
Adhesive