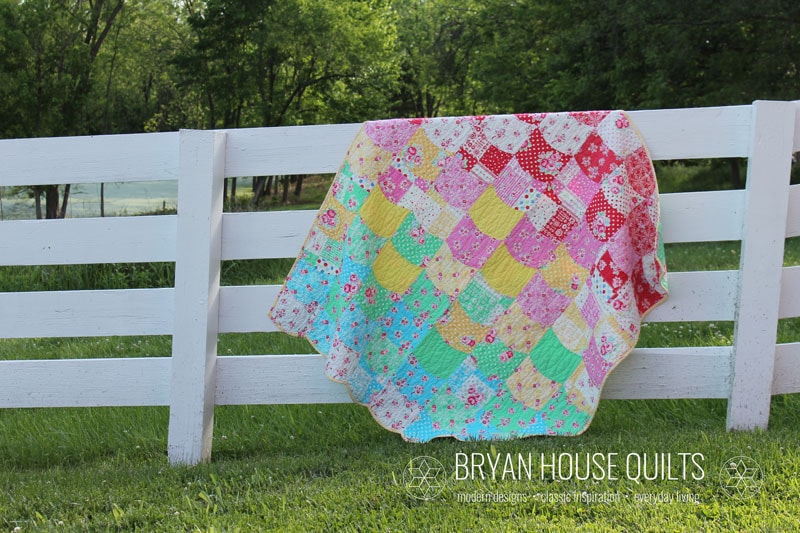 Hi there! Rebecca Bryan here. I'm the author of Modern Rainbow: 14 Imaginative Quilts that Play with Color and I blog over on my website: Bryan House Quilts.
Today I'm sharing my Sugar Cookie quilt tutorial using Sizzix's Bigz Pro Wave Die , designed by Victoria Findlay Wolfe. Two things I love to incorporate into my quilts are color play (Can you tell I love color?!) and simple repeating shapes. And as you can see, this quilt accomplishes both!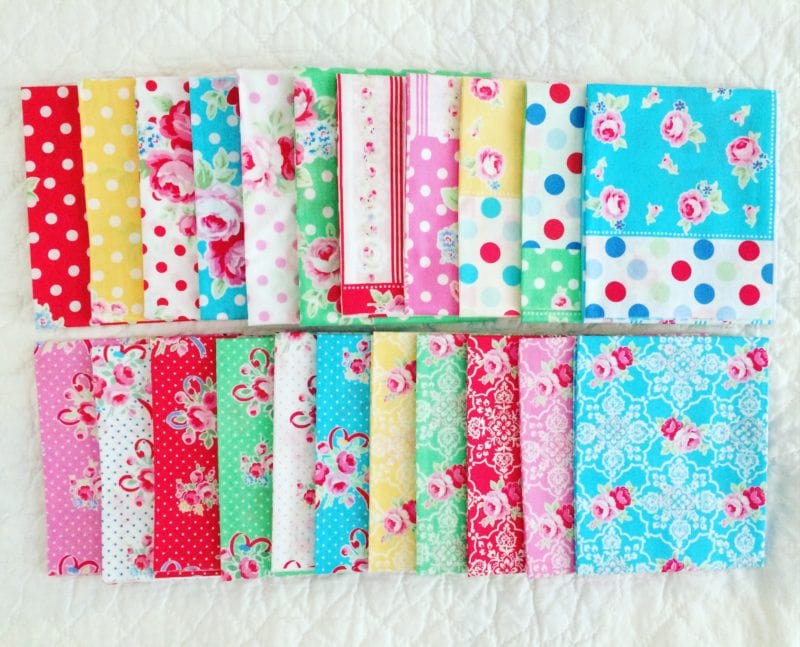 For this quilt, you will need Fat Quarters. I used Lecien's Flower Sugar - Sweet Carnival. I love Fat Quarters - they are ideal if you just want to start making something without making many decisions. For this quilt, I choose Fat Quarters in 6 colors - blue, green, yellow, pink, red, and white. For each color you will need 4 Fat Quarters.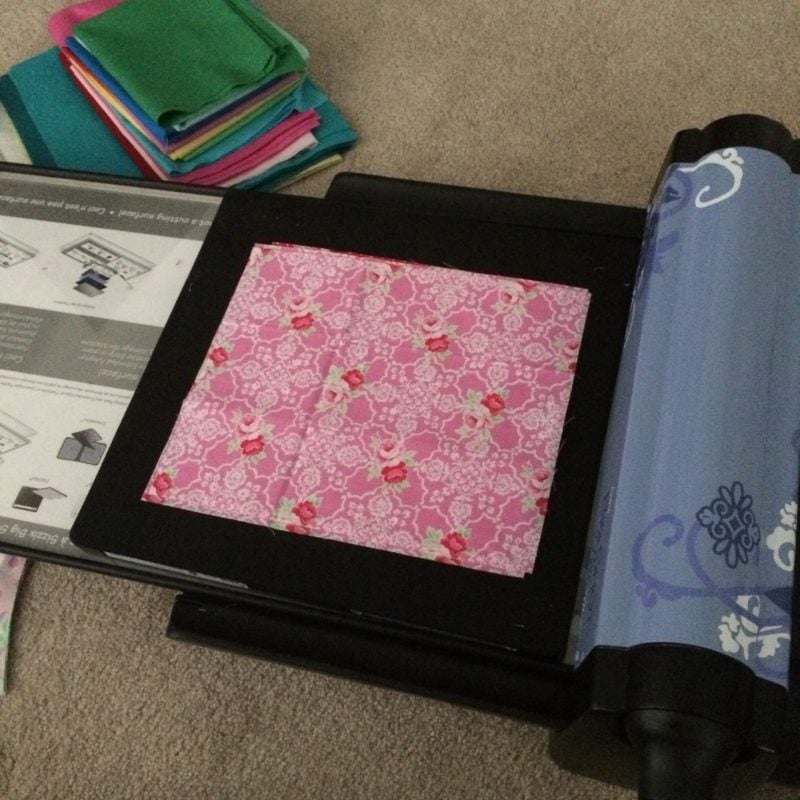 Precut your Fat Quarters into fourths, or roughly 9'' x 10'' rectangles. Then from these rectangles cut your Wave shapes. Then run your rectangles through the Big Shot Pro Die Cutter using the Bigz Pro Wave Die. Each Fat Quarter should yield 4 Wave shapes.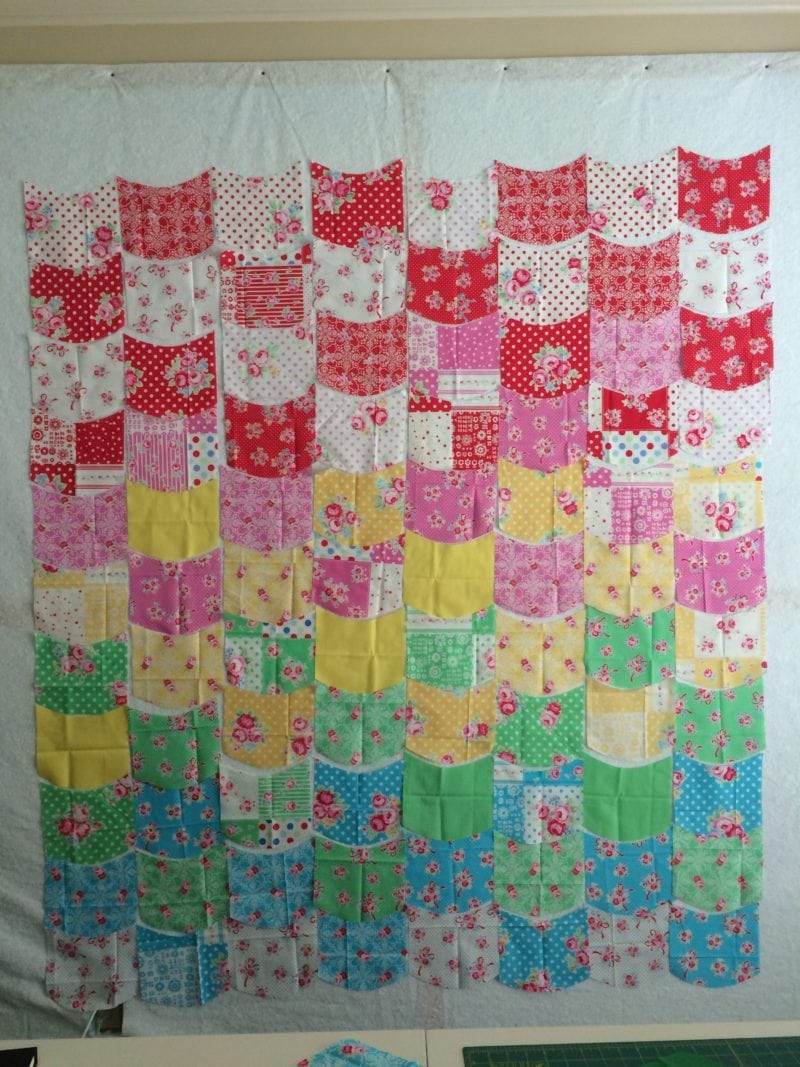 Once you have all of your Waves cut out, lay out the quilt on a design surface. Using my picture as a guide, start with the blues at the bottom. Stagger the colors as you work. Can you see how the colors overlap each other? This is one of my color play tricks.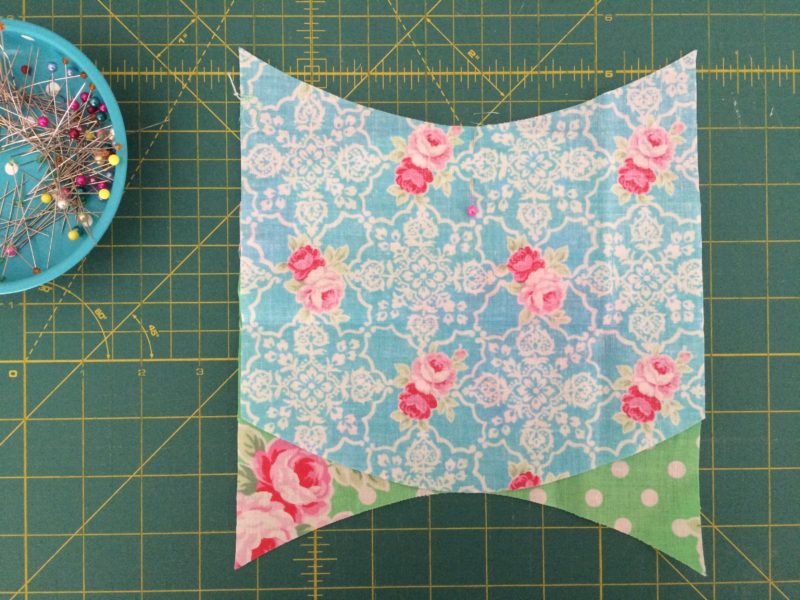 Once you've got your final layout, it's time to sew the Waves into rows. I chose to pin my pieces together. Put 2 pieces right sides together. Make sure the concave piece is on top. Align and pin the centers (my pin is pink and kinnnnnda hard to see in the above picture).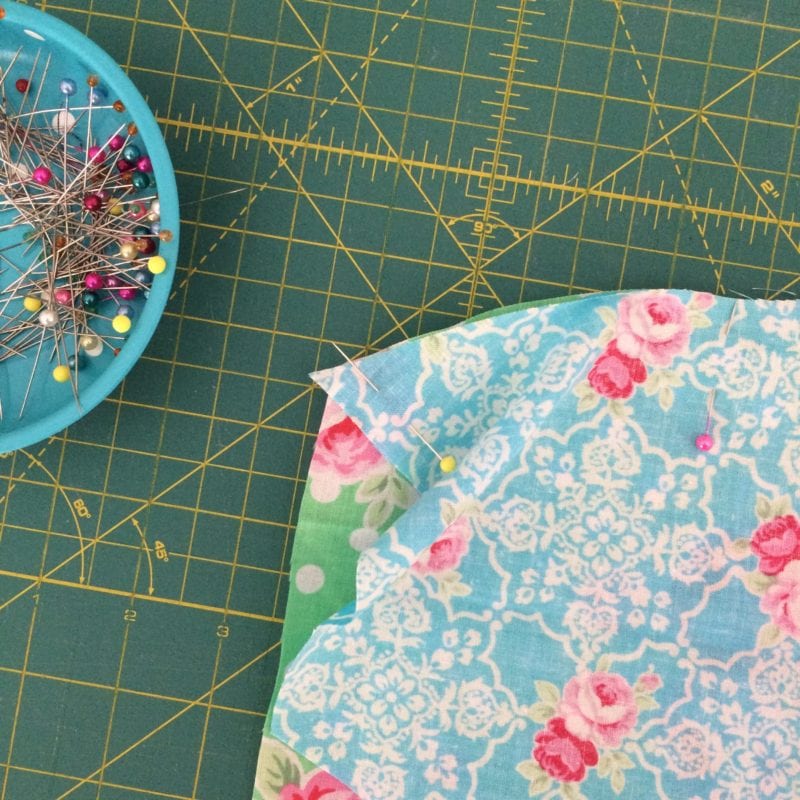 Then pin the left side. Notice how I've extended my side just past the edge of the bottom Wave piece? Make sure you do that! Then pin in between the sides and the middle.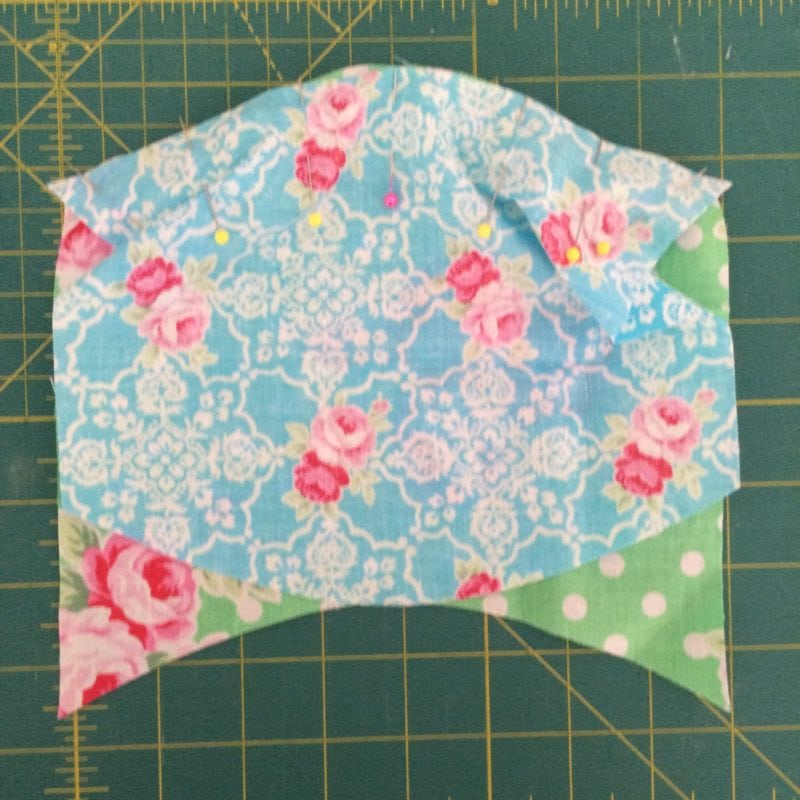 Repeat this pinning process for the other side.  Press the seams as you desire. I pressed my columns in alternating directions. For odd numbered columns, I pressed the seams up. For the even numbered columns, I pressed the seams down.
Note: I had a hard time pinning these curves. Maybe because these curves aren't as deep as traditional drunkard's path curves? Everything turned out fine, but you may consider glue basting as Nicole from Modern Handcraft shows in her Wave Quilt tutorial.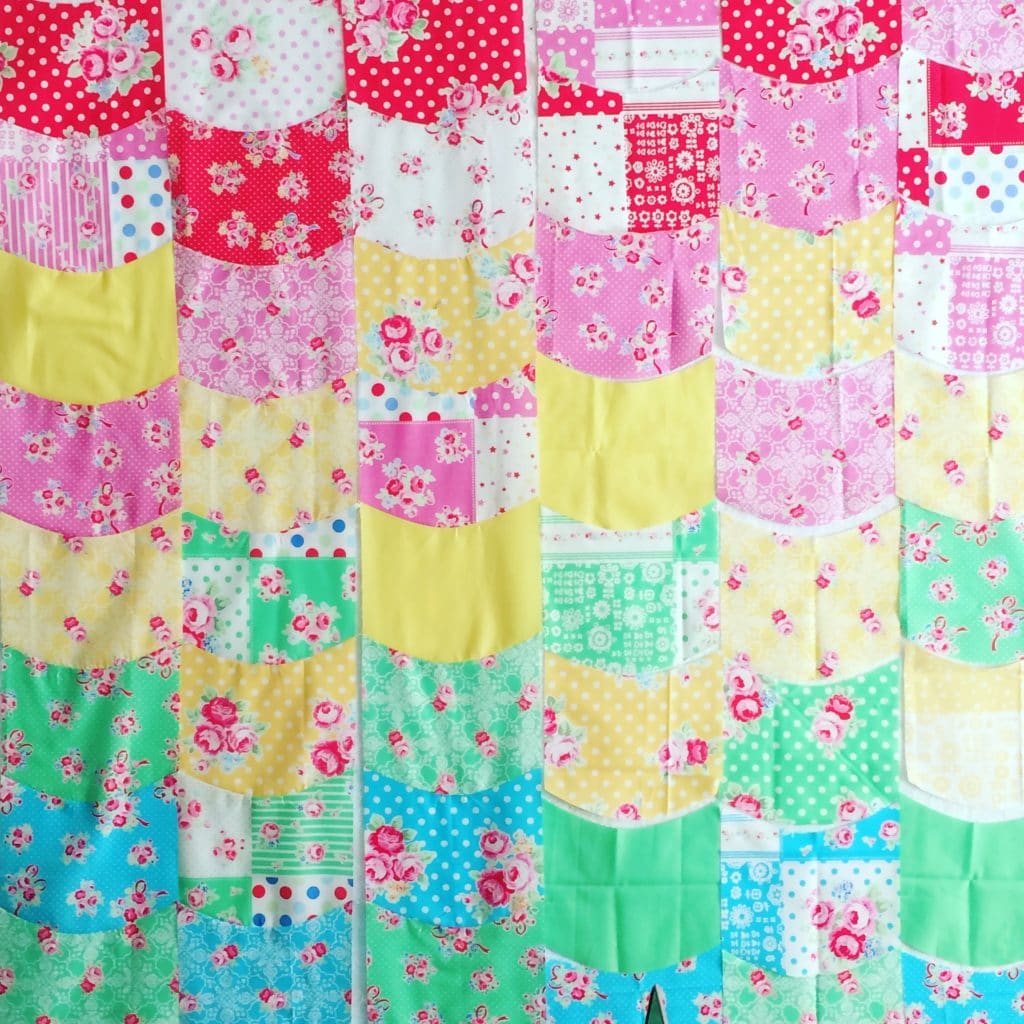 Next sew the columns together, matching where the Waves intersect. Press the seams as desired.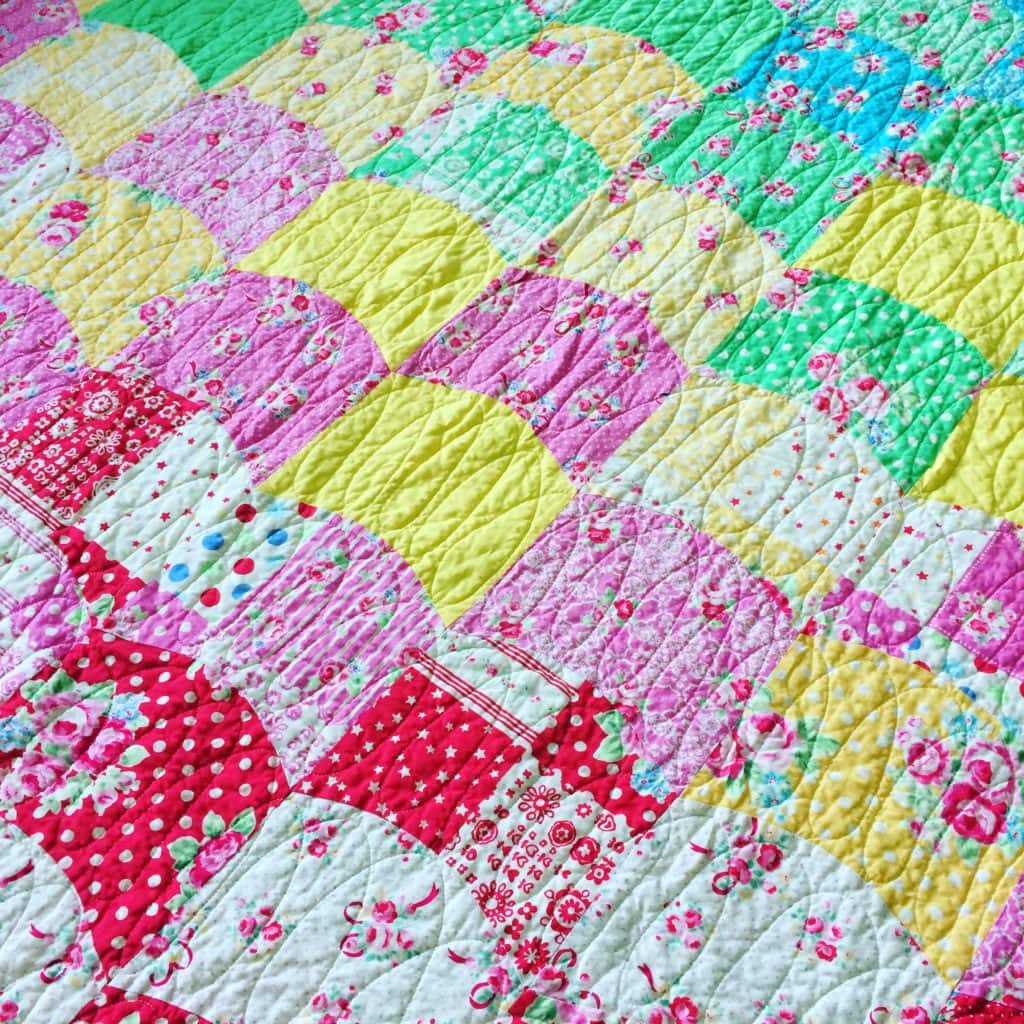 Then quilt as you like. I chose this casual, loopy design, which turned out a lot better than I thought! Love it when that happens!!
You can square up your quilt or you can keep those beautiful curves on the bottom. I always keep my scalloped edges - they are SO cuddly. If you go curvy, you will want to use binding cut on the bias. (The bias flexes along the curves.)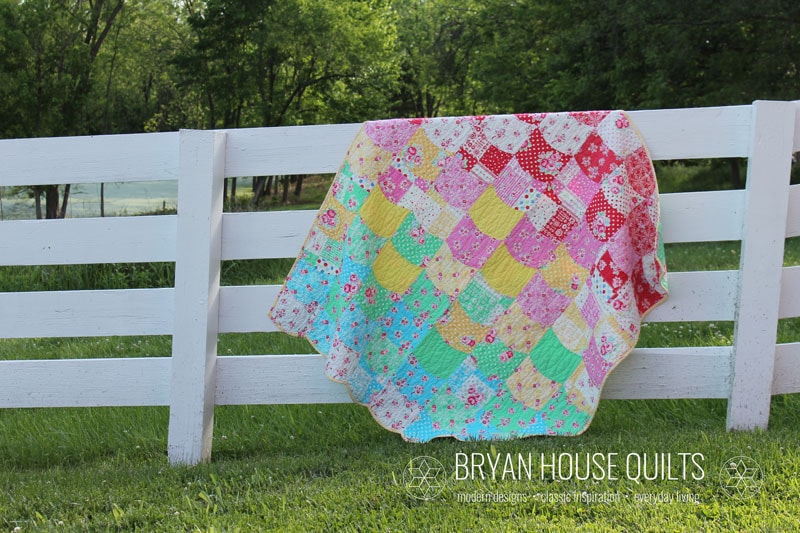 Then take pictures and share your lovely project with the world!! :)
Sugar Cookie finishes at 64'' x 72''.
Other Materials Used: 
20 Fat Quarters
4 yards Backing
72'' x 80'' Batting
1 yard for bias binding