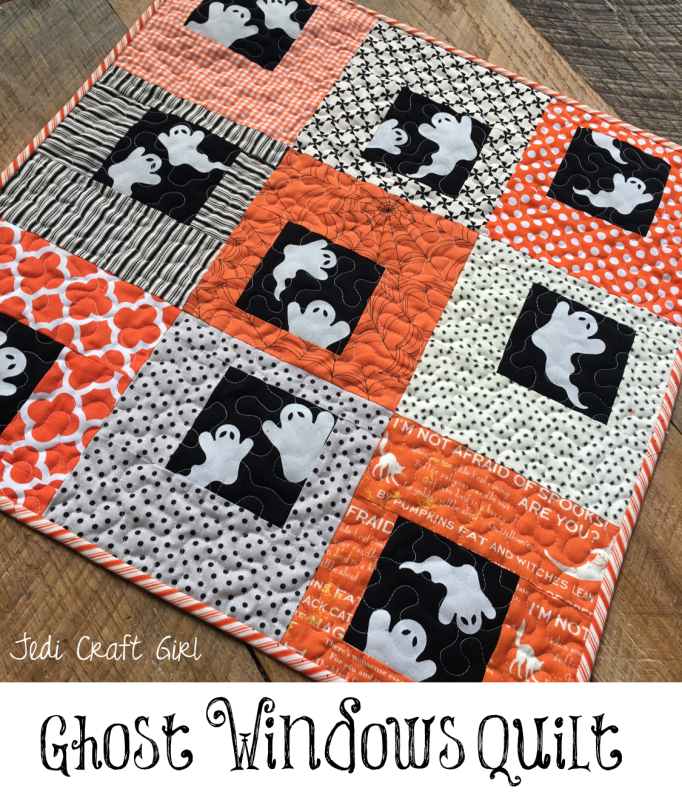 Hey there! It's Amanda from Jedi Craft Girl here with a fun little Halloween project!! I love sewing with traditional orange and black fabrics - don't you! This little quilt measures 24" square and is perfect to hang on a wall or put on a table. All you need is a little yardage and one of the several Ghost Bigz dies from Sizzix and you're set! I love that each of the ghosts have their own personality!! All seams 1/4".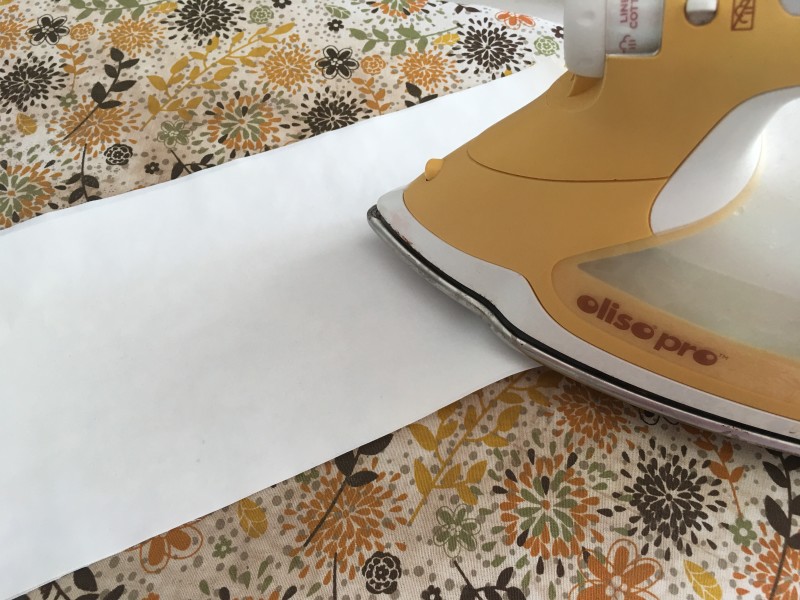 First press the Heat n Bond Ultra onto the wrong side of the off-white solid fabric. I choose Ultra because it requires no-sewing. I didn't want to spend time sewing around each ghost!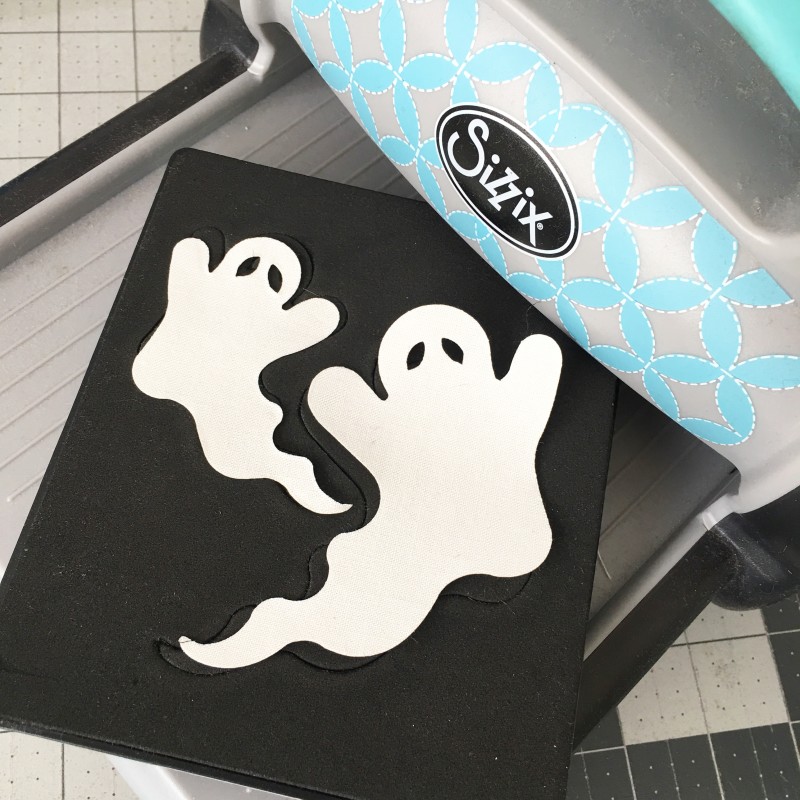 Die cut 9 sets of ghosts. Make sure to die cut ghosts going both ways to give more variety to the quilt. Cut (9) 4 1/2" solid black squares for the ghost windows.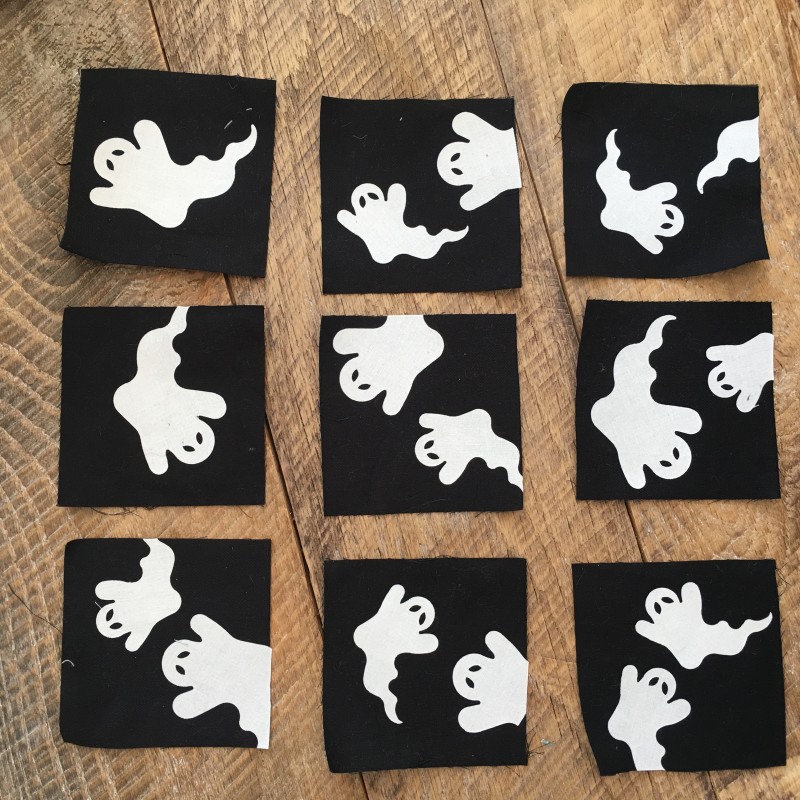 Peel off the backing of the ghosts and position them as desired.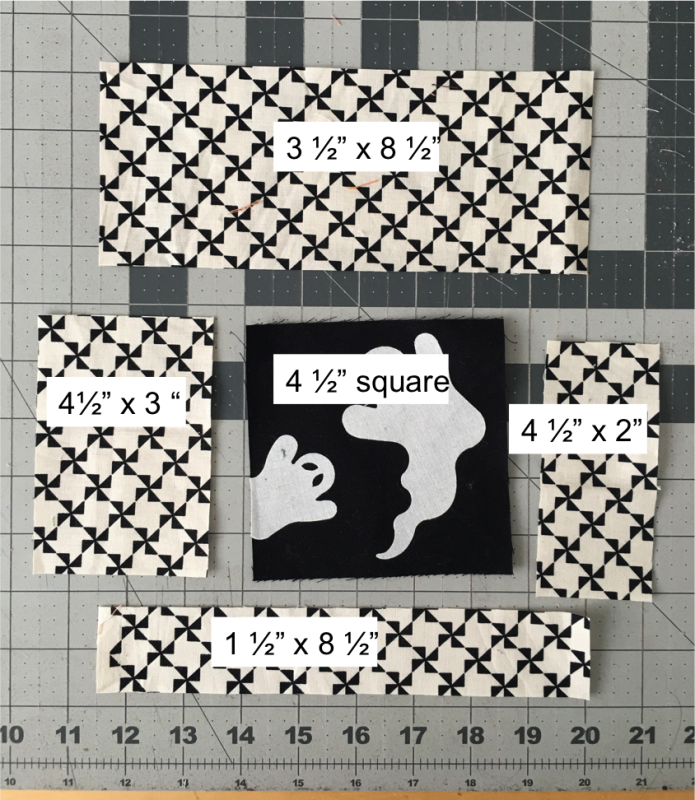 For the 9 blocks, cut 5 orange fabrics and 4 low volume fabrics according to the above dimensions. Sew the side portions on, press, then add the top and bottom pieces.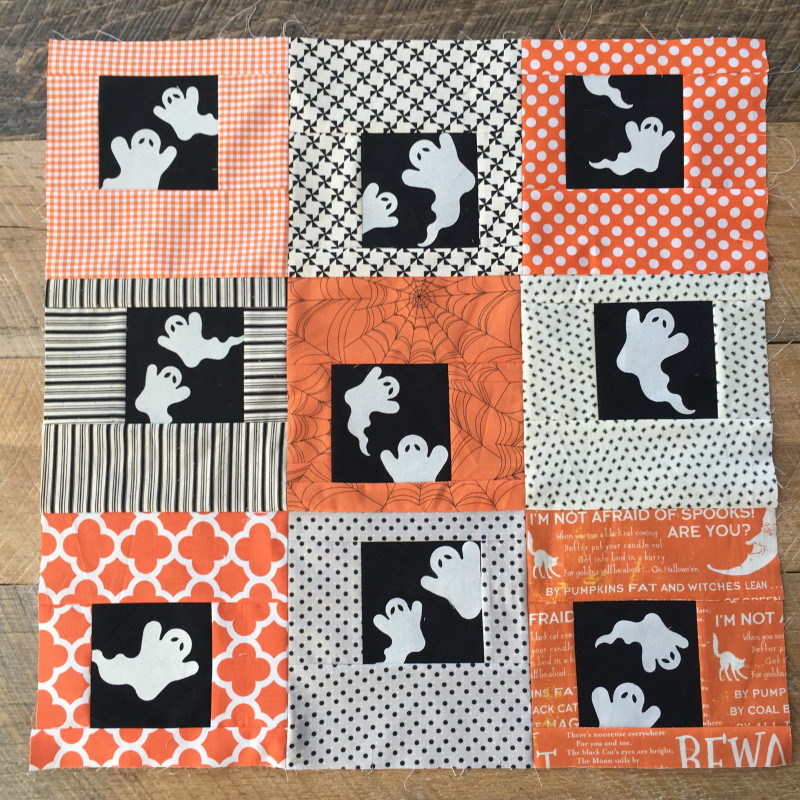 Make sure to rotate the ghost windows are in a different loceation, it makes the quilt look a little more random. Sew the blocks together in rows, press, and sew the rows together. Press.
Spray baste, quilt, and bind!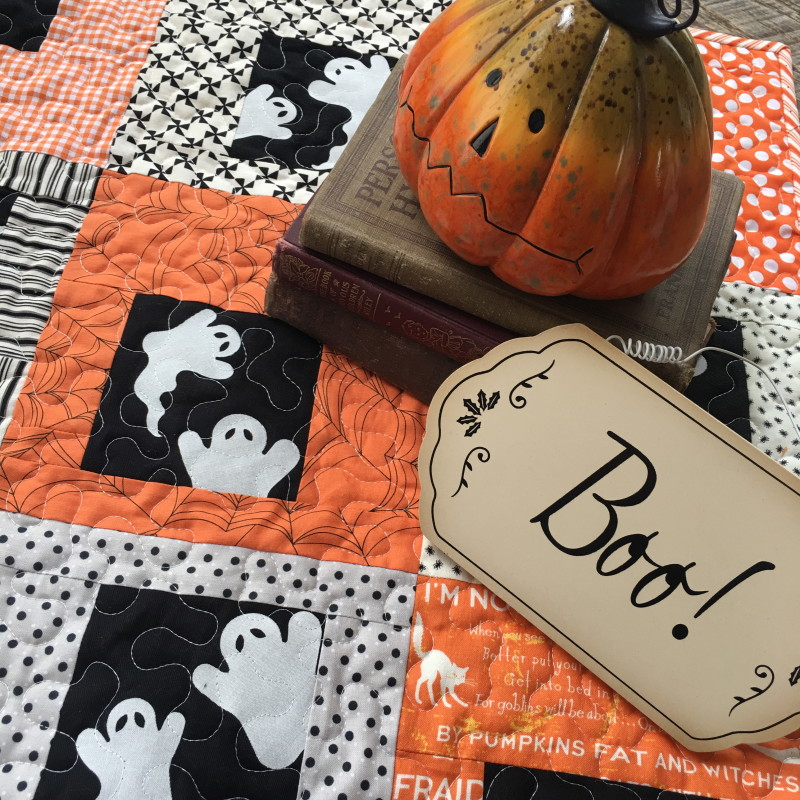 I really love these cute little Sizzix ghosts!!!!!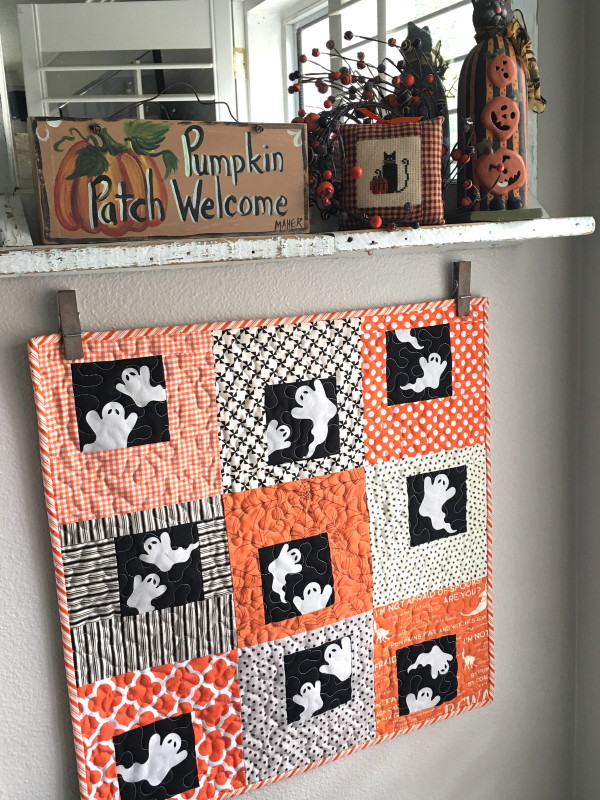 I have the perfect spot to hang it!!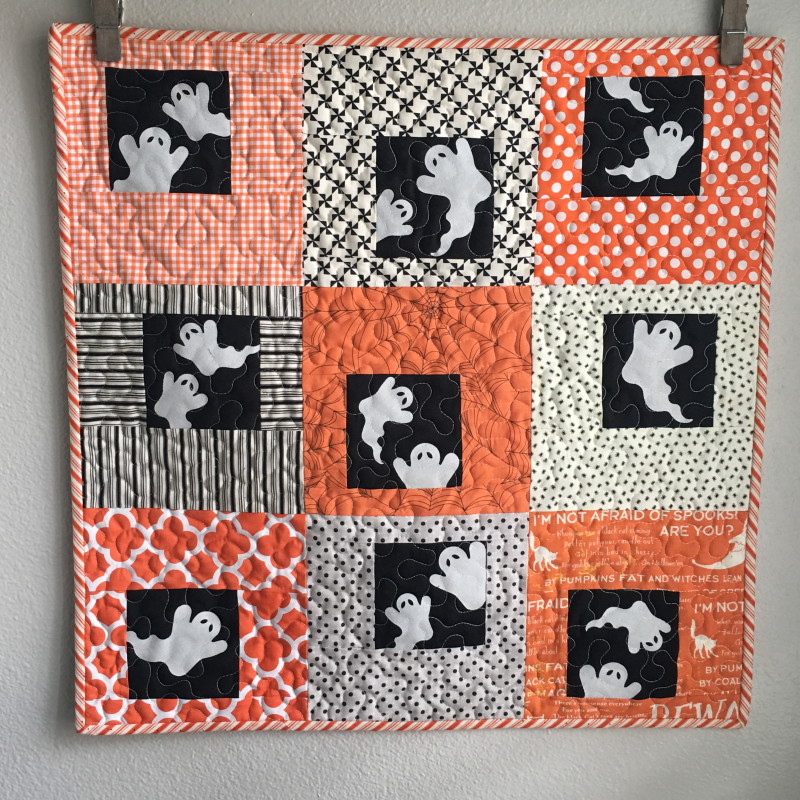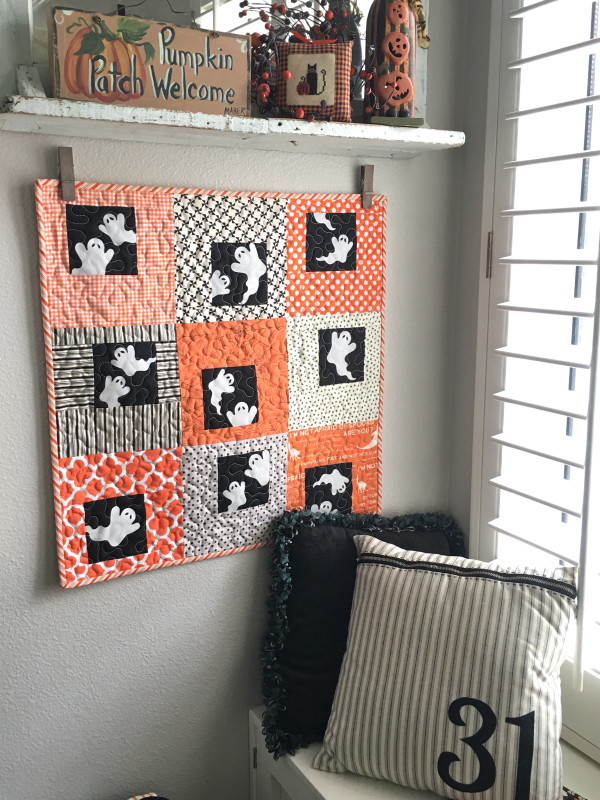 Other Materials Used:
1/4 yard off-white fabric
1/4 yard solid black fabric
5 fat quarters or quarter yard cuts orange print
4 fat quarters or quarter yard cuts low volume black print
1/4 yard binding
1 yard backing
Heat n Bond Ulatra
Save